Knowledge transfer in multinationals: a paper by Pengfei Li honoured
Best Paper Award from AIB US Northeast
November 2, 2018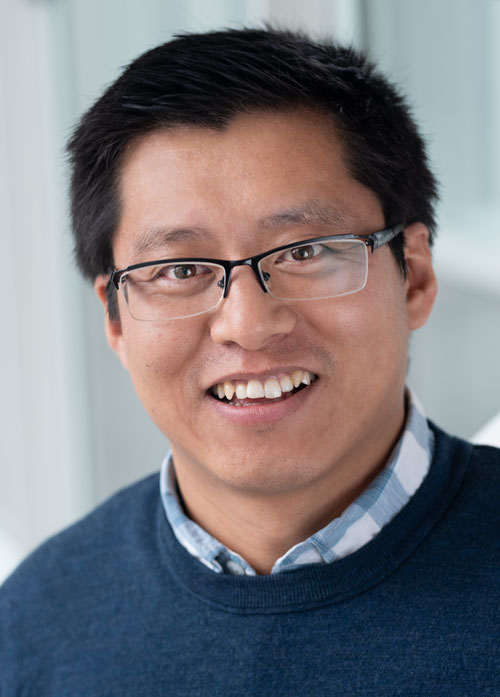 Pengfei Li, an Assistant Professor in the Department of International Business, was presented with the Best Paper Award at the Academy of International Business (AIB) US Northeast conference, on October 19 and 20, in Philadelphia. The paper, entitled "Knowledge Strategies of Multinational Enterprises in Cluster Networks," was co-authored with Professor Harald Bathelt of the University of Toronto.
The paper reports on a qualitative and comparative analysis examining the strategies that multinationals can apply to exploit the knowledge they need to compete on foreign markets.
After analyzing 49 pairs of subsidiaries located in Canada and China, the authors constructed a typology of four knowledge strategies: replicating, scouting, connecting and integrating, taking into account their leadership, industrial and spatial contexts.
For instance, when an enterprise comes from a regional context where there is little local expertise (no cluster) and wishes to embed itself in an industrial cluster, it is best to rely on scouting knowledge. On the other hand, when an enterprise in a cluster launches operations in a region where there is no cluster, its best bet is to replicate knowledge.
Lastly, when an enterprise and its subsidiary are both embedded in industrial clusters, the best strategy will be to integrate or connect knowledge.
Professor Li's research, unlike more-traditional analyses on the national scale, suggests that managers should focus more on the home context of their enterprise and the context in which it wishes to locate.
About Pengfei Li
Professor Li joined HEC Montréal in 2016. He earned his PhD from Peking University and has taught at the University of Toronto and at the East China Normal University, in Shanghai. His research interests include industrial clusters, innovation, industrial evolution and regional economic development. He has been published in the Journal of International Business Studies, the Journal of Economic Geography, Regional Studies, Entrepreneurship and Regional Development and Industry and Innovation, among others, and has won awards from the American Association of Geographers and the Regional Studies Association, in England.