Gilbert Laporte Honoured by the Université de Liège
March 26, 2018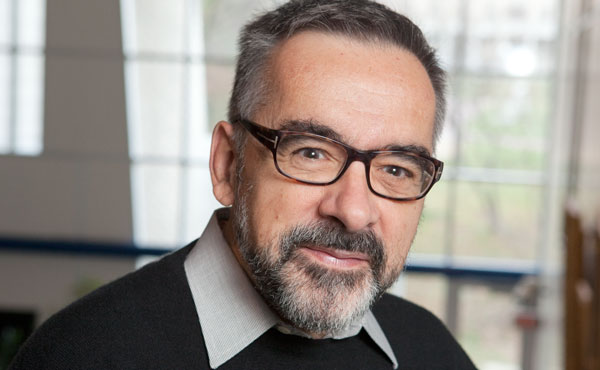 Full Professor Gilbert Laporte was awarded an honorary doctorate from the Université de Liège, Belgium, in recognition of the quality of his work. The insignia were conferred on behalf of His Majesty the King of the Belgians and of the Government of the French Community in Belgium, during a ceremony in Liège on March 24.
This honorary doctorate is Professor Laporte's second, as he was awarded a similar distinction in 2016 by the Eindhoven University of Technology, Netherlands.
Gilbert Laporte is an internationally recognized expert in operational research and decision science. In July 2017, he was proclaimed the world's most prolific and influential research author in these fields by Omega – The International Journal of Management Science (see news, July 19, 2017).
Gilbert Laporte directs or is affiliated with many research centres, notably as:
He has also been a member of the Royal Society of Canada since 1998 and a fellow of the Institute for Operations Research and the Management Sciences (INFORMS) since 2005.
He has received numerous awards and distinctions over the course of his career, including:
Prix d'excellence FRQNT 2016-2017 du Fonds de recherche du Québec – Nature et technologies (FRQNT)
Ranked among the 1040 most cited researchers in the world according to their h index and Google Scholar Citations (2016) public profiles
Lifetime Achievement in Location Analysis from INFORMS (2014)
Pierre Laurin Award (2012)
Robert M. Herman Lifetime Achievement Award in Transportation Science from INFORMS (2009)
Gérard Parizeau Award (2009)
The Royal Society of Canada Innis-Gérin Medal (2007)
HEC Montréal Grand Prize for Teaching Excellence (2001)
Mr. Laporte received a doctorate (PhD) in operational research at the London School of Economics in 1975 and has been a professor at HEC Montréal since 1976.
He is the author and coauthor of 19 books and over 500 scientific articles in combinatorial optimization, mostly in areas dealing with vehicle routing, location and scheduling.