A $200,000 donation to support students with disabilities
Opening of Espace Renaud at the Decelles Building
September 14, 2018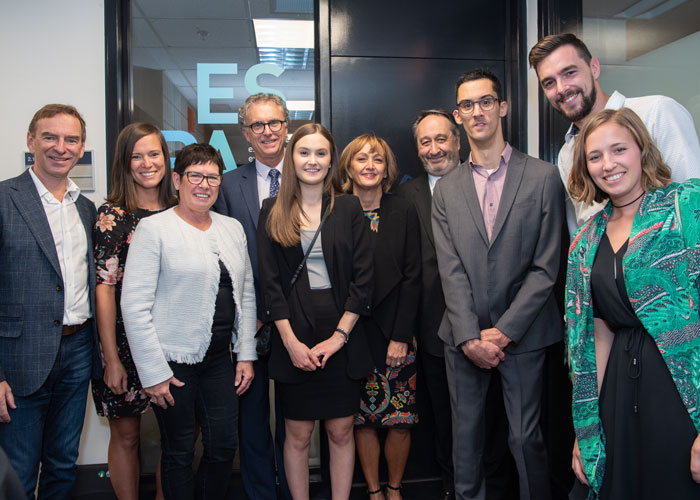 Michel Patry, Director of HEC Montréal, paid tribute to the donors. Robert Blain, Hélène Sabourin, Luc Lambert and Sylvie Smith were accompanied by the members of their families and by Renaud Lambert (3rd from right).
A group of donors that includes Robert Blain, Luc Lambert, Hélène Sabourin and Sylvie Smith has donated $200,000 to fund HEC Montréal's new Espace Renaud. An opening event was held on Tuesday, September 11 for the donors, their families and the School's Director, Michel Patry.
The space, which is located on the ground floor of the Decelles Building, is designed to be entirely accessible to students with disabilities. For example, students will be able to use the space to take exams or use adapted equipment or software. They can also use it to meet with their personal aid, learning support specialist or any other specialist, and receive any physical care they might need for their particular condition. The space can also simply function as a place for students to rest or meet up.
Espace Renaud was named after Renaud Lambert, son of Luc Lambert and Sylvie Smith. Renaud has cerebral palsy and had to overcome many challenges over the course of his studies. Today, he has a bachelor's degree in business administration (BBA) and an MBA from Université du Québec à Trois-Rivières (UQTR), in addition to CPA and CA certifications.
Robert Blain and Hélène Sabourin are longtime friends of the Lambert family. Causes affecting the disabled community are particularly close to their hearts, due to their connection to Renaud and the physiotherapy work that Hélène Sabourin does at CHU Sainte-Justine.
"We are really happy to know that young people will be able to enter HEC Montréal and that there will be a place for them, a place to adjust to their new life. People can't imagine how much courage it takes for a person who is different to go to school. Depending on the situation, it could be difficult [for a student] to use the cafeteria, complete a form or take part in group projects. This space will help them by at least making the physical aspect easier," said the donors.
Robert Blain, Luc Lambert and Sylvie Smith also say they have a strong sense of belonging at HEC Montréal, all three having done their BBA at the School. Hélène Sabourin earned her BA in physiotherapy at the Université de Montréal. Each couple donated $100,000 to the project.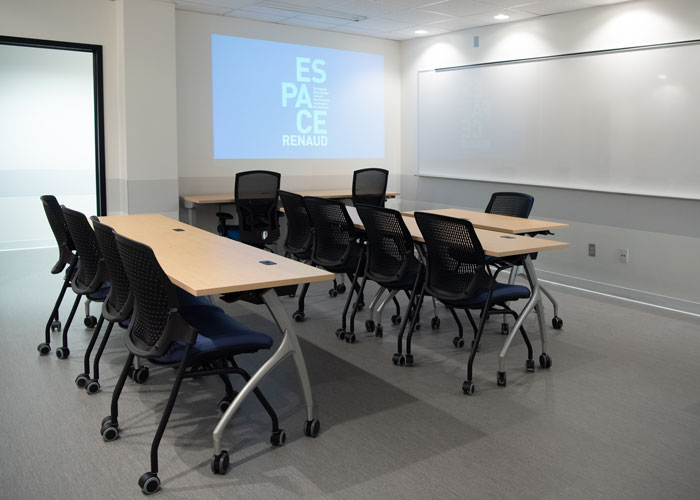 Multifunctional room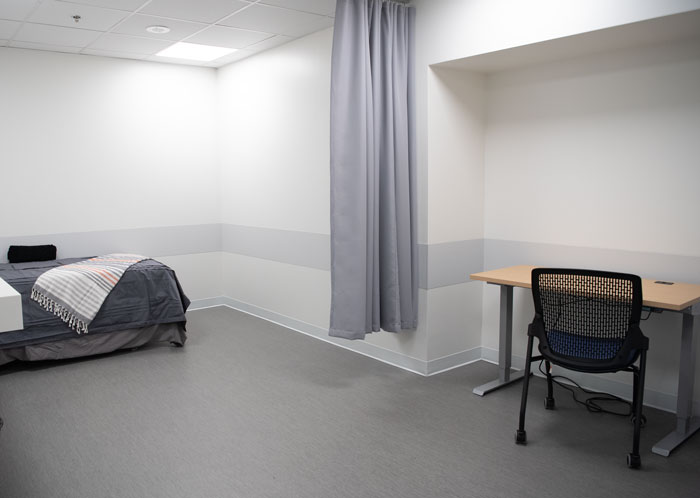 Treatment room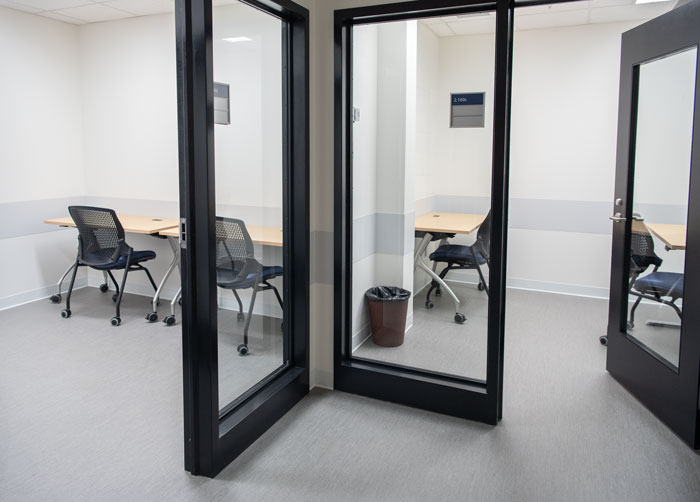 Exam rooms