2018 Centraide campaign: the HEC Montréal community more engaged this year
December 18, 2018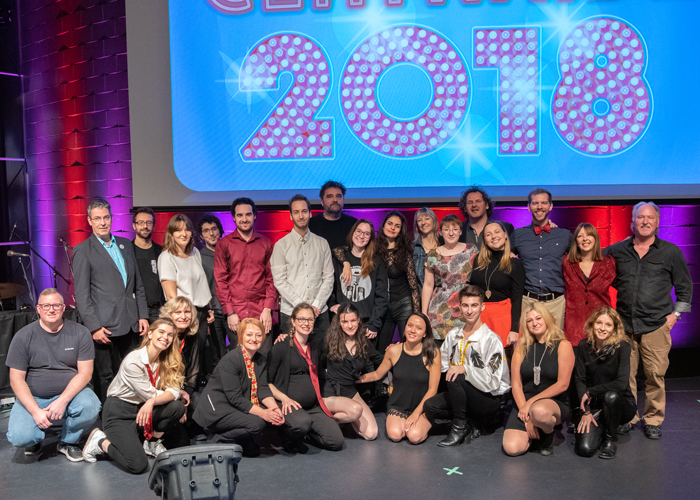 The Centraide benefit show was held on November 20, in the National Bank Amphitheatre.
The organizers of this year's HEC Montréal Centraide campaign are pleased with the results of the annual campaign, which aims to support some 350 community organizations working to assist less fortunate people in Greater Montréal.
The School's 2018 campaign ran from October 22 to November 2 and raised $133,000, or slightly less than the original target of $140,000.
The Campaign Chair, Student Services Director Jean Elsliger, nevertheless described this as a very praiseworthy result, and emphasized that the amount raised has doubled in the dozen years he has been involved in the School's campaign.
"I felt much more engagement by our community this year than in the past," he noted. "We're reversing the trend to disengagement that was evident a few years ago."
Indeed, 245 employees elected to give through payroll deductions this year, as opposed to just 199 last year. This is a significant increase, after years of constant declines in this type of donations.
The trend was also reversed for the Leaders' Circle, with 45 donors giving more than $1,200 to Centraide this year, up from 42 last year. What's more, nine of them are new members of the Circle. Donations by these contributors alone amounted to over $80,000.
A number of fundraising activities at the School between October 22 and November 2 also helped, including a 50/50 draw, a benefit show, a spaghetti day, performances by street musicians, and greeting card sales.
The 2019 Campaign Chair will be Professor Johanne Turbide.
Centraide: where does the money go?
39% Supporting families and youth
28% Improving living conditions for the less fortunate
19% Integrating marginal and isolated people
10% Supporting community development
4% Supporting volunteer actions and other causes