The School excels once again at the Symposium GRH
3rd place overall
November 30, 2017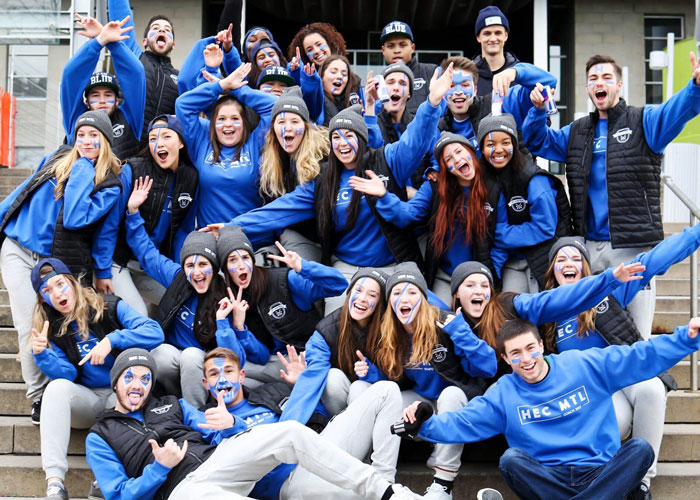 The HEC Montréal delegation finished in 3rd place overall at the Symposium GRH, held at Université Laval from November 17 to 19.
The Symposium GRH is the largest university competition in eastern Canada focusing on human resources management. The event, bringing together 7 universities and over 230 students, consisted of 4 parts: case studies, sports, participation and contribution.
The HEC Montréal delegation's results in each part were as follows:
Case studies

Category
Place
Surprise case
1st
Grievance arbitration case
1st
sportS

Category
Place
Kinkball
2nd
Contribution

Catéeory
Place
Committee of the year
3rd
The delegation members:
Grievance arbitration: Joannie Hubert, Lili Senecal and Amélie Théorêt
Surprise case: Charles Gagnon, Robin Houenoussi and Ariana Leanez
Collective bargaining: Audrey Desmarais, Christine Bélanger and Paul Turlotte
Human resources management: Ariana Leanez, Marie-Soleil Dubé and Nader Bjaiji
Quiz: Deborah Laithier, Florence Normandin and Safia Lukawecki
Participation: Alexia Ferland, Cassandra Fikler, Mika Beauchamp, Maude Gascon, Samuel Marcil and Noémie Villiard
Sports: Charles Gagnon, Laura Corriveau, Sarah Nadeau, Tanya Nadeau, Marc-Antoine Germain and Thibault Delorme
Mentor: Robin Houenoussi
Co-ordinator: Flavie Sumu
They were coached by Urwana Coiquaud (grievance arbitration), Patrick Dubé (HRM), Jean-Yves Hinse (collective bargaining), Mabéty Desjardins (quiz), and Marc-Antoine Duchesne and Joël Carpentier (kinball).