Isabelle Le Breton-Miller and Danny Miller among the world's most influential scientific minds
December 5, 2017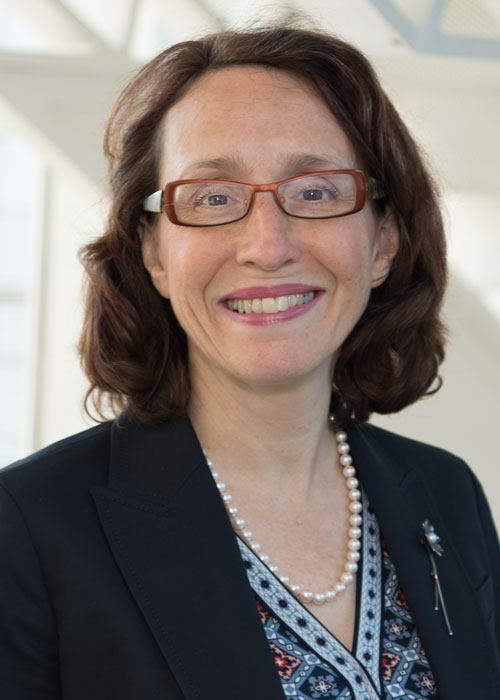 Full Professor Isabelle Le Breton-Miller (Management) and Tenured Researcher Danny Miller have been named among the world's most influential scientific minds in economics and business. Only 93 individuals around the world are ranked in the "Highly Cited" list in this category, and only 4 others in Canada.
This distinction was awarded by Web of Science, an online university information service founded by the Institute for Scientific Information (ISI) and now maintained by Clarivate Analytics.
Researchers on this "Highly Cited" list have distinguished themselves by publishing a high number of papers ranked in the top 1% of the most cited in their respective fields between 2005 and 2015, in journals indexed in the Web of Science Core Collection. This means that the work of these influential researchers has been repeatedly judged by their peers to be of notable significance and utility.
About the winners
Isabelle Le Breton-Miller and Danny Miller have co-authored numerous books and papers on family businesses, in particular Managing for the Long Run: Lessons in Competitive Advantage from Great Family Businesses, which has been translated into 6 languages and is recognized as a classic on this subject.
Holder of the Chair of Succession and Family Enterprise, Isabelle Le Breton-Miller (BAA and MSc, HEC Montréal) has a PhD in Management from the Imperial College London (University of London). She is Associate Editor of the Strategic Entrepreneurship Journal, and in 2016 was elected to the College of New Scholars, Artists and Scientists of the Royal Society of Canada.
She has won many other awards and distinctions, including the 2017 Barbara Hollander Award from the Family Firm Institute (FFI), in recognition of her career contributions to research and teaching in family business. Professor Le Breton-Miller has over 50 publications to her credit, ranging from scientific and professional papers to communications, books, educational cases and research reports.
Danny Miller, Director of the HEC Montréal Centre for Research on Organizations, Strategy and Governance, holds a PhD in Management Policy from McGill University. He has written close to 200 papers and 7 books and has been frequently recognized for his work, in particular with numerous Best Paper awards from leading scientific journals in management and strategy.
In 2000, the Academy of Management inducted him into its Hall of Fame, and then awarded him the title of Fellow, in 2012, and gave him its Distinguished Scholarly Contributions to Management Award, in 2015. In that same year he was also named a Fellow of the Strategic Management Society (SMS) and the Family Firm Institute (FFI).