Financial Open 2017: HEC Montréal on the podium
February 9, 2017
The HEC Montréal delegation of BBA students made the podium at the Financial Open 2017, taking 3rd place overall.
The largest interuniversity competition in finance and accounting in Canada brings together 350 students from member institutions of the Students' Association of Management Faculties of Eastern Canada (RÉFAEC). The 11th edition of the event was held at the University of Ottawa from January 27 to 29.
The HEC Montréal team took first place in the Market Finance category, along with second place in the Financial Accounting category and the financial news quiz.
Our sincere congratulations to the delegation and the coaching team headed up by René Gendreau.
The delegation was made up of Gabriel Arvisais, Marie-Pier Baril, William Beaudry, Laurence Beaulieu, Marie-France Bergevin, Élyse Blanchette, Louis Bordereau, Sébastien Chung, Andrew Coffey, Mabéty Conté-Desjardins, Véronique Desmarais, Jean-Benoit Courchesne, Julien Desgagné, Jordan Di Corpo, Pierre-Hugues Forest-Le Sieur, Marianne Gélinas, Céline Gemmel, Adam El Ghazali, Étienne Gravel, Gabriel Hamelin, Vincent Lamarche, Marie-Pier Landry, Ariane Laroche-Dupont, Qi (Chester) Liu Chang, Juliette Marquis-Harvey, André Masse and Alexandra Rousseau. Delegation volunteers: Caroline Moreau, Philippe Bérubé, Marie Hilaire, Audrée Archambault and Cassandra Fikler.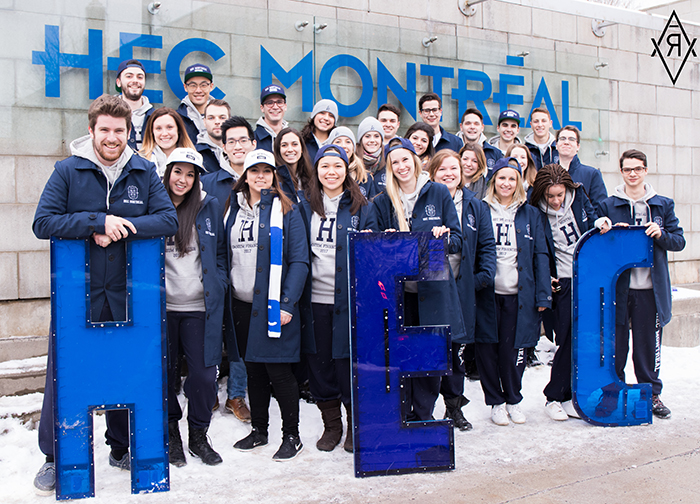 Credit: Comité audio radio vidéo