Merichel Diaz: connecting communities through creativity and entrepreneurship
September 23, 2016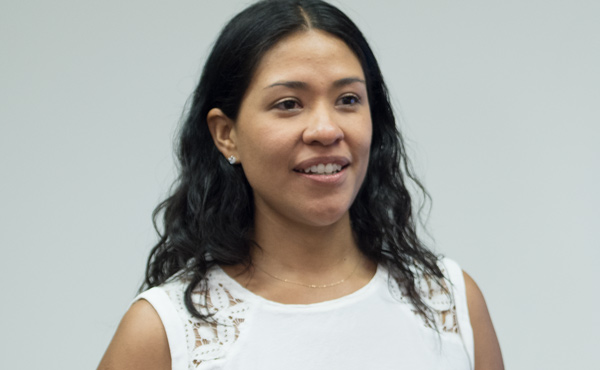 Merichel Diaz, a Mexican-born entrepreneur, arrived in Montreal in 2010. She was in the first graduating class of entrePrism – HEC Montréal, a program that uses entrepreneurialism for social and economic integration. 
In Mexico, Merichel Diaz studied international business. But once in Canada, she was attracted to the idea of becoming an entrepreneur and began to develop her project.
"When I arrived in Canada six years ago, I created handmade soaps," said Merichel Diaz.  But my priority was to find work, learn French and become part of the community. It just started as a hobby; I would sell my products to people I knew. My production would increase thanks to Christmas fairs, and then demand continued to grow. Last year, I realized I was finally ready to quit my job and launch my company, Maya Mia."
She was then admitted to the entrePrism – HEC Montréal program, which serves entrepreneurs, mostly from cultural communities, to launch new businesses and grow existing ones.
"I was all alone in that company, but with entrePrism, I had access to others who were already running companies. They inspired me and motivated me so that I could fulfill my dream and overcome challenges I'd come across. To share my project and my company like that allowed me to go even further in developing my ideas." 
Merichel Diaz's not only made important connections with the Montreal business community but also expanded economic ties with her home country.
"As a female entrepreneur, I really needed to create a business that would allow me, in some way, to give back to the community. The name, Maya Mia, comes from the fact that I import organic honey from the Mayan region of Mexico. This company has allowed me to contribute to the community where I was raised, and to do it through fair trade.
Applications for candidates who would like to be selected for the second cohort of entrePrism – HEC Montréal are being accepted until Sept. 30, 2016.