ESG UQAM award for best publication: Sonia Tello-Rozas, Marlei Pozzebon and Chantale Mailhot joint winners
May 13, 2016
Sonia Tello-Rozas (PhD 2009, Professor with the UQAM École des sciences de la gestion – ESG UQAM) and Professors Marlei Pozzebon and Chantale Mailhot received the award for the best publication at the 2016 ESG UQAM research awards. The winning paper, published in the Journal of Management Studies, is entitled "Uncovering micro-practices and patterns of engagement that scale up social-driven collaboration: a practice view of power."
In their paper, the three co-winners, members of the Centre de recherche sur les innovations sociales (CRISES), explore how broad social-driven collaboration can be scaled up and foster political change.
About the co-winners
Sonia Tello-Rozas holds a PhD from HEC Montréal and a Master's degree in Cultural Management, Heritage and Tourism from the Instituto Universitario de Investigación Ortega y Gasset (Spain). She is a Professor of Social and Community Enterprises with ESG UQAM in the Department of Organization and Human Resources, and also a member of the Groupe de recherche en gestion des entreprises sociales et collectives (GESC).
Marlei Pozzebon, a Full Professor in International Business, holds a PhD in Management from McGill University, as well as a Specialized Graduate Diploma in Marketing from the Pontifícia Universidade Católica (Brazil) and an MSc in Production and Systems from the Universidade Federal do Rio Grande do Sul (Brazil). She is a member of Mosaic HEC Montréal and a co-founder and member of IDEOS.
Associate Professor Chantale Mailhot (Management) holds a PhD and an MSc from HEC Montréal. She has authored and co-authored a number of papers published in leading journals, and is associated with the Pierre Péladeau Chair of Leadership. In 2014, she co-authored Le management des projets with Professors Caroline Aubé, Eric Brunelle and Richard Déry.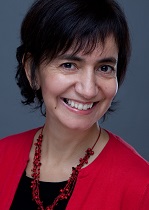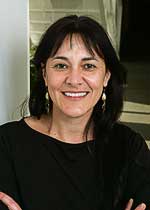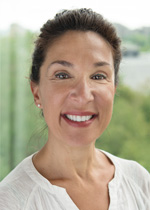 Sonia Tello-Rozas, Marlei Pozzebon and Chantale Mailhot. Photo of Sonia Tello-Rozas: Émilie Tournevache, UQAM