A new book extols the achievements of French public-sector executive Jean-Paul Bailly
April 14, 2015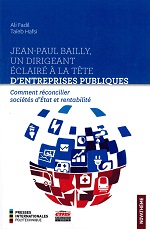 HEC alumnus Ali Fadil and Professor Taïeb Hafsi have just published Jean-Paul Bailly, un dirigeant éclairé à la tête d'entreprises publiques, recounting the story of a leading figure in the French public sector.
"He has some remarkable achievements to his credit, and his values are also impressive," emphasize the two authors. "At a time when the French elite is in crisis, Jean-Paul Bailly, a modest man, exemplifies an upright, effective and persuasive business leader. He not only serves as a model for the French elite, but also asks some crucial questions for members of the elite and business leaders around the world."
Bailly was President of the RATP and of the Groupe La Poste until 2014. The book describes his life and key moments from his childhood right up until his retirement as honorary President of the Groupe La Poste. It is intended for public and private sector managers as well as management students, and will also be valuable for researchers.
The book launch will be held at 5:30 p.m. on May 5, in the National Bank Amphitheatre at HEC Montréal, in conjunction with a lecture on reconciling Crown corporations and profitability. This interactive case discussion will be moderated by former HEC Montréal Director and Professor Emeritus Jean-Marie Toulouse, and by the two authors. It will be attended by Jean-Paul Bailly himself, and a number of figures involved in transforming the public sector: Alain Brunet (EMBA 2011), President and CEO, Société des alcools du Québec, Sandra Houillier (MSc 2000), Senior Manager, Consulting, Deloitte, and Luc Bernier, Full Professor and Director of the Centre de recherche sur la gouvernance, ENAP.
About the authors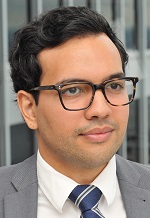 Ali Fadil is a consultant with Deloitte's Montreal office, working with the public service. He holds a licence from the Université libre de Bruxelles, and a Master of Science in Administration from HEC Montréal. He is a professional researcher associated with the Walter J. Somers Chair in International Strategic Management, and has co-authored some ten publications looking at how operational transformations are implemented in government-funded organizations. In 2014, he received the Award for the best case published in the International Journal of Case Studies in Management, for his case written with Céline Bareil, Associate Professor at HEC Montréal, and Isabelle Demers, Director, General Administration, at the Sainte-Justine UHC.
Taïeb Hafsi is a Full Professor at HEC Montréal and directs the Walter J. Somers Chair in International Strategic Management. He holds a PhD from the Harvard Business School and a Master's in Management from the MIT Sloan School of Management. His research deals with the strategic management of public-sector enterprises, governance and boards of directors.
Jean-Paul Bailly, un dirigeant éclairé à la tête d'entreprises publiques, by Ali Fadil and Taïeb Hafsi, March 2015, 188 pages, Presses internationales Polytechnique, available at the Coop HEC Montréal and on the publisher's website.