Réal Labelle wins the 2015 George Baxter Award from the CAAA
June 23, 2015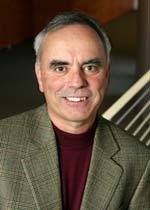 Réal Labelle, an Honorary Professor at HEC Montréal, is the first Quebecer to win the George Baxter Award, for his outstanding contributions to the Canadian Academic Accounting Association (CAAA).
On its website, the CAAA noted that the 15 letters supporting Professor Labelle's nomination (many of them from international scholars) praised his many accomplishments on behalf of the Canadian academic accounting community and for getting others involved in the Association.
He joined the CAAA in the 1980s and rose to become its President in 1996-1997. He organized CAAA conferences in Quebec several times and served as Co-Chair for two conferences in a row. Over the past 25 years he has sat on the Board of Directors and many CAAA committees, including the research committee, the nominating committee and the editorial board of Contemporary Accounting Research. He has also been an ardent promoter of the CAAA among doctoral students and new scholars, in Quebec and elsewhere in the francophone accounting community.
Professor Labelle, CPA, CA, held the Stephen A. Jarislowsky Chair in Governance from 2011 to 2014 and the Chair in Governance and Forensic Accounting from 2002 to 2011, and was a Professor in the Department of Accounting Studies from 1996 to 2014. He holds an MBA from McGill University and a PhD from the Université Pierre-Mendès-France, in Grenoble. Over the years he has held many different management positions and carried out various consulting mandates, including as an expert witness. He is a founding member of the Association académique internationale de gouvernance and has written or co-authored many cases, papers and book chapters.
Congratulations to Professor Labelle!