Fabrice Brunet, President and CEO of the combined CHUM and CHU Sainte-Justine
September 4, 2015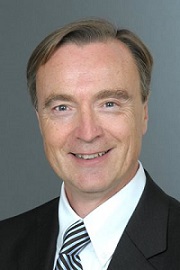 Adjunct Professor Fabrice Brunet will direct the newly combined Centre hospitalier de l'Université de Montréal (CHUM) and CHU Sainte-Justine hospital. The appointment was announced by Minister of Health and Social Services Gaétan Barrette, as part of the administrative reorganization of the health and social services network.
A cardiologist by training, Professor Brunet has some thirty years' experience in the health and social services field, and has already held the position of President and CEO of CHU Sainte-Justine since 2009.
As President and CEO of the combined entity he will be responsible for ensuring that the two institutions – which will retain their own legal identities and financial independence – are able to provide integrated care, so that patients can easily be transferred from the pediatric hospital to the adult one.
The members of the board that will oversee the two institutions will be announced in the next few weeks.
Photo: CHU Sainte-Justine