HEC Montréal distinguishes itself at the 10th edition of the AFFQ's Annual Talentueuses Awards Ceremony
April 30, 2015
HEC Montréal shined at the 10th Annual Talentueuses Awards Ceremony of the Association of Quebec Women in Finance (AFFQ), held on April 29. Indeed, three members of the School's community were recognized for their achievement in the financial world.
First, the "Relève Desjardins" Award was given to Julie Cardinal and Lou Fang who will receive a paid internship at Mouvement Desjardins. Julie Cardinal, a BBA graduate with a professional accounting specialization, is a student in D.E.S.S. en comptabilité professionnelle – CPA who set herself apart thanks to excellent academic results and earned a few merit scholarships over the course of her BBA. In addition to her studies, she has been employed by a SME for the last six years, Aqua Spa Lyne Giroux, in which she is very active. She takes care of the bookkeeping and management of the company.
Lou Fang (BBA, 2013) is currently a MSc student with a specialization in finance. During her bachelor studies, she obtained many citations of excellence for her academic results. As the recipient of several merit scholarships, she served as student teacher and research assistant at HEC Montréal.
Katia Marquier, CPA, CA, received the "Étoile montante" Award, which acknowledges the work of a young professional who shown exceptional professional skills in finance and business and whose career is on the rise. A graduate from the BBA and D.E.S.S. en comptabilité publique programs of HEC Montréal, Katia Marquier has been working for Gaz Métro since 2008 where she now holds the position of Director of Budget and Corporate Control.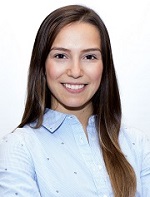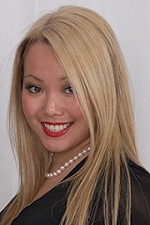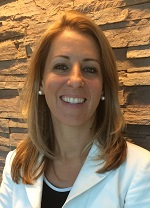 Julie Cardinal, Lou Fang and Katia Marquier.