HEC Montréal – Oxford: A fruitful, ambitious partnership

HEC Montréal and the prestigious University of Oxford have been driven to collaborate for several years, as evidenced by the increasingly close cooperation between the universities, and much to the benefit of their respective communities. See how this partnership has developed over time, the shapes it has taken, and the opportunities it has created.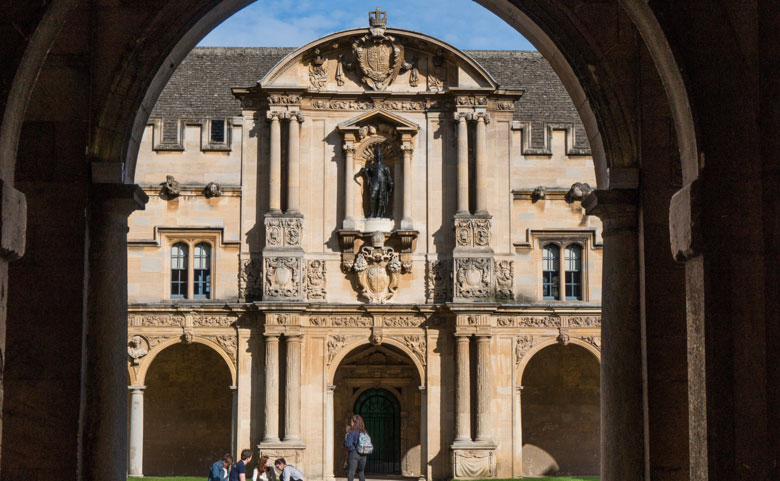 University of Oxford: a World-Renowned Historic University
University of Oxford is one of the oldest universities in the world; it is also among the most prestigious and selective. Its academic excellence attracts thousands of students from around the world each year.
Oxford has been ranked the top university in the world by Times Higher Education since 2017.
A Partnership Rooted in Cooperation between HEC Montréal and University of Oxford
By joining forces, HEC Montréal and University of Oxford aim to:
Encourage faculty at the two universities to share their knowledge and experience
Facilitate exchanges between the student communities
Increase the number and reach of research collaborations
Offer the next generation a chance at a unique experience in another country through the Oxford – HEC Montréal scholarship
A Timeline of Cooperation Between HEC Montréal and University of Oxford
The HEC Montréal-Oxford scholarship program is created
Tech3lab & Physiological Neuroimaging Group are created
The Measuring Beyond initiative is created
A scholarship to Support the Next Generation
The scholarship program was the first step to sealing the partnership between HEC Montréal and University of Oxford. Since 2018, six of the universities' students have taken part in the exchange program and gone to study at the partner institution.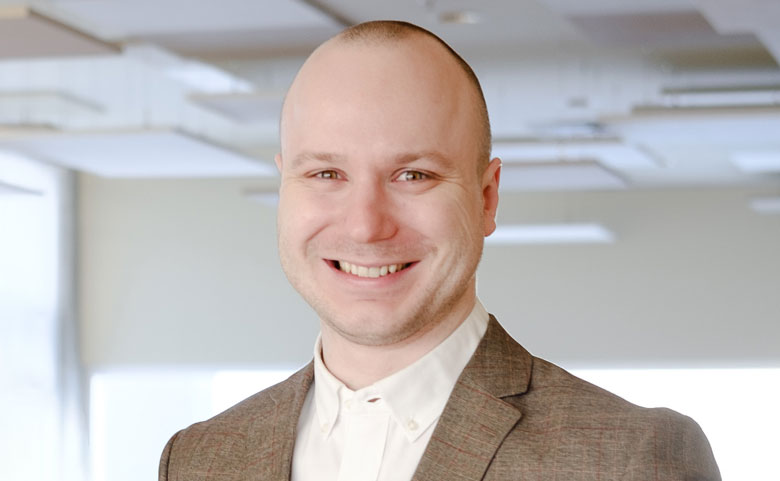 From my studies in classical singing and cultural management, to my job as marketing director of the Opéra de Montréal, my academic and career paths have been rooted in the cultural world. I decided to deepen my perspective as a manager by applying to University of Oxford's MBA program. Not only is it one of the most exciting and prestigious programs in the world, it will allow me to explore management in other activity sectors and learn from colleagues with varied and inspiring backgrounds .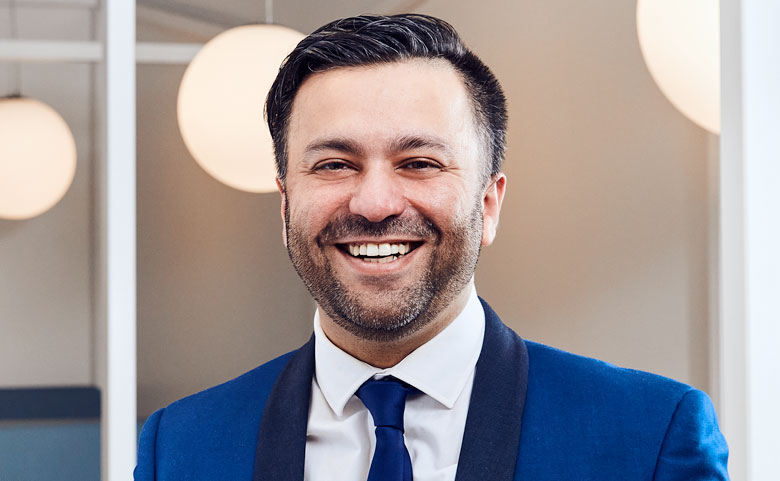 If there's one thing Oxford and Canada have in common, it's generosity of spirit. Oxford, my alma mater, and Canada, my new home, have inspired me, supported me, and given me hope. They have put me in contact with people like Jean Chagnon and introduced me to the world of HEC Montréal.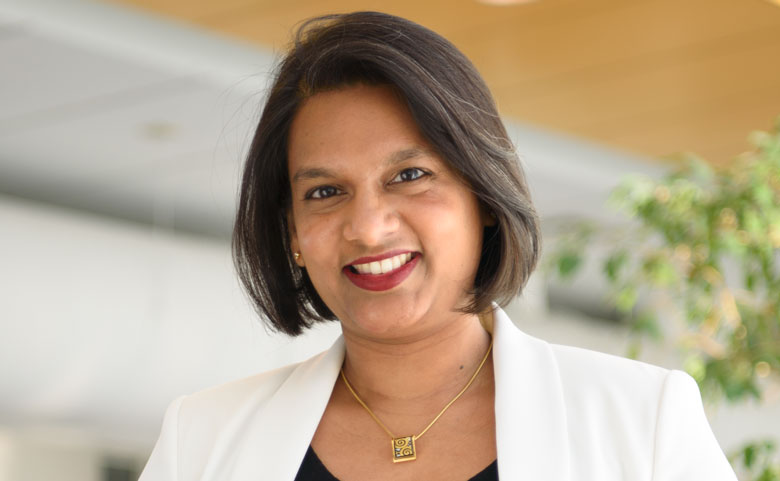 Tuition fees in a University as prestigious as Oxford remain incredibly steep. Thanks to the generosity of Mr. Jean Chagnon, the Oxford Saïd – HEC Montréal scholarship enabled me to embark on the Oxford adventure without going into debt: A true luxury that empowers me to freely pursue my career goals!
---
Jean Chagnon, the man behind the initiative
Jean Chagnon is a donating member of HEC Montréal Foundation's Board of Governors and a former student HEC Montréal and University of Oxford. He created the HEC Montréal – University of Oxford scholarship in 2018 with the goal of enabling graduates to have an enriching experience abroad.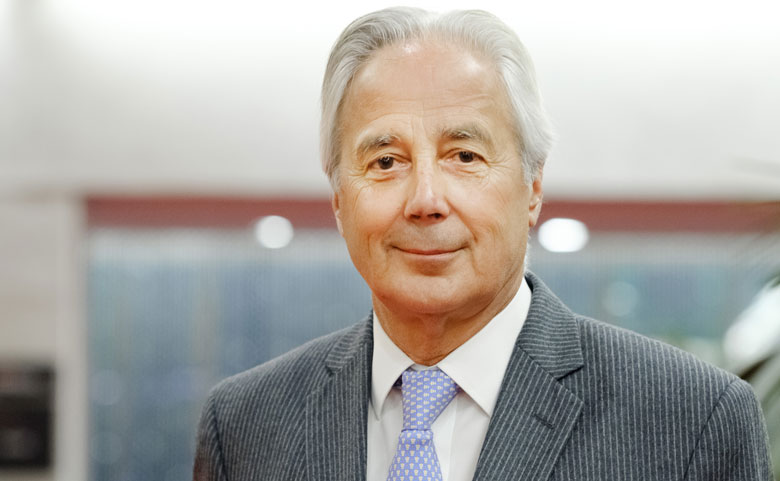 I am delighted to help create and support these academic and research exchanges between my two alma maters. What I learned and the relationships I formed at both universities have influenced me throughout my life. It's a dream for me to forge these new connections, which I hope will be impactful and enduring.
Promoting scientific cooperation between the two institutions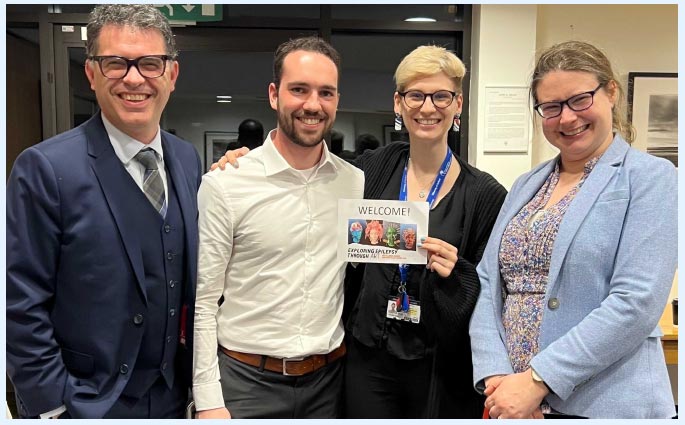 Cooperation between Tech3lab and the Physiological Neuroimaging Group
Since January 2021, Tech3Lab, expert in research on technology usability, and the Physiological Neuroimaging Group, expert in research rehabilitating motor functions after a stroke, are conducting a joint project on IT accessibility for people with motor impairment. Félix Giroux and Loïc Couture, students at HEC Montréal, are collaborating with their colleague at University of Oxford, Camille Lasbareilles, to conduct the research. They have received three scholarships through this partnership.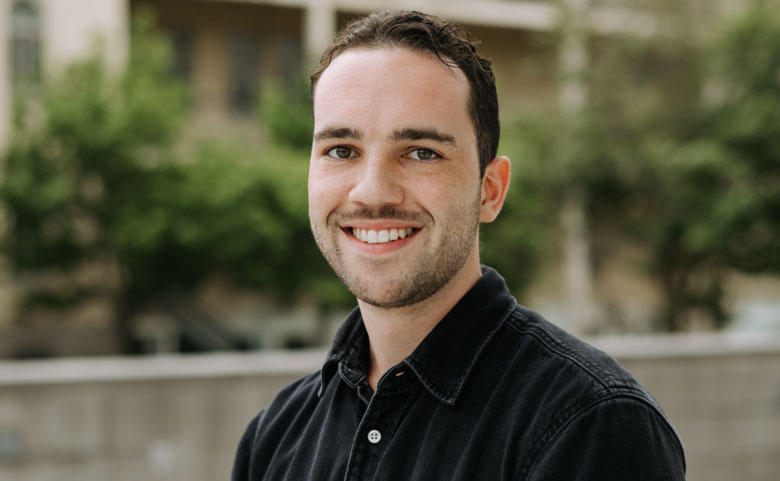 Félix Giroux, PhD student in Information Systems at HEC Montréal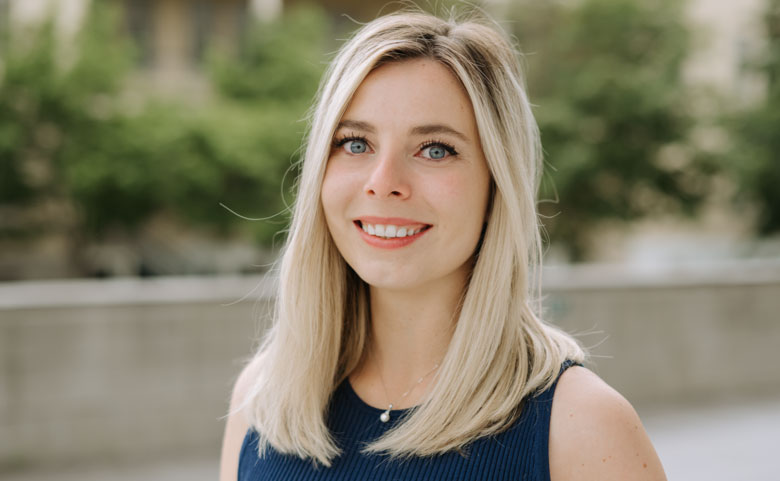 Sara-Maude Poirier, PhD student in Marketing at HEC Montréal
---
Creation of the Measuring Beyond Initiative
The International Sustainability Standards Board (ISSB), the organization that sets international standards for measuring environmental, social, and governance (ESG) impacts, has recently opened offices in North America. In parallel, HEC Montréal and University of Oxford's Saïd Business School have joined forces and pooled resources and talent to create the Measuring Beyond initiative. The two university communities will work jointly with the ISSB and large businesses to develop ESG standards.