Temporary resident visas (TRV) are required for nationals of certain countries. They are needed for entering Canada and returning after a trip abroad.
It is not compulsory to renew your TRV if you are not planning to leave and come back to Canada by plane. However, we do recommend that you do, in case you need to take an emergency flight.
If that is your case
In order to apply for a new TRV, you should have already obtained an extension of your study permit or a post-graduation work permit.
Find out about processing times
Visit the Government of Canada website. The system will take you through a series of questions. Your answers should be as indicated below.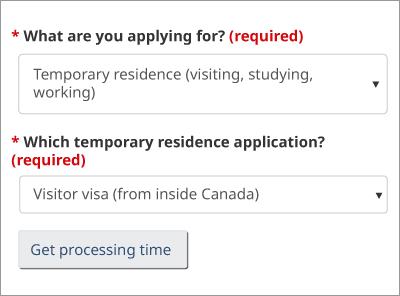 Apply online from Canada
There is a fee for this application: See list of fees.
Step 1: Log in or create your MyCIC account by clicking on "Continue to Sign-In Partner" or "Continue to GCKey."
Forgot your sign-in details? Create a new account by using one of these two ways to sign in.
Step 2: Click on "Apply to come to Canada".
Step 3: The system will take you through a series of questions.
The form that students complete to request this type of document should look like the one below.


You should end up with the below result.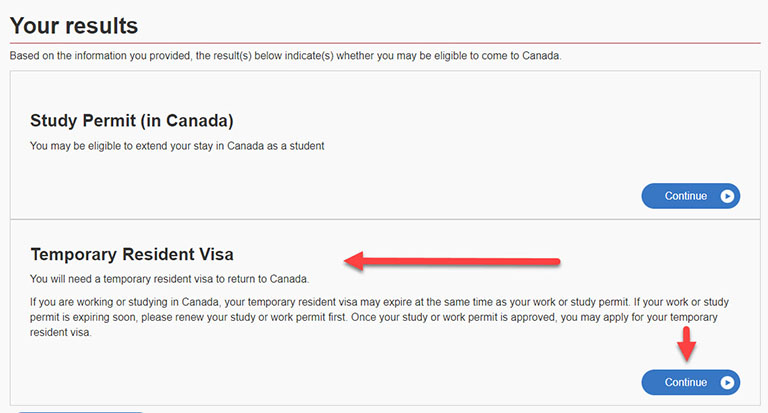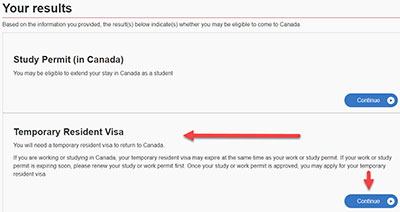 You should then answer in this way: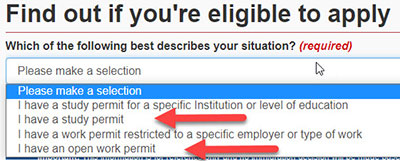 Step 4: Upload the required documents at the end of the questionnaire.
The application form listed in your document checklist will be called Application for Visitor Visa (Temporary Resident Visa) Made Outside of Canada (IMM 5257). This is the form you need to fill out, even when you apply from inside Canada.
The designated learning institution number for HEC Montréal is O19359011058.
After you apply
You will receive information about sending your passport to the Case Processing Centre in Ottawa. Look for messages in your inbox and your MyCIC account.
---
---
This online summary, dated February 27, 2019, holds no official standing. Changes may occur without notice. Quebec laws and regulations, as well as information emanating from the Ministère de l'Immigration, de la Francisation et de l'Intégration, and Immigration, Refugees and Citizenship Canada, take precedence over this document.