It is becoming more and more apparent that there are limits to our patterns of production and consumption, and research teams are starting to take a closer look at innovative practices that might help us rethink our dominant economic models. Emmanuel Raufflet is one such researcher at HEC Montréal, studying aspects of the circular economy.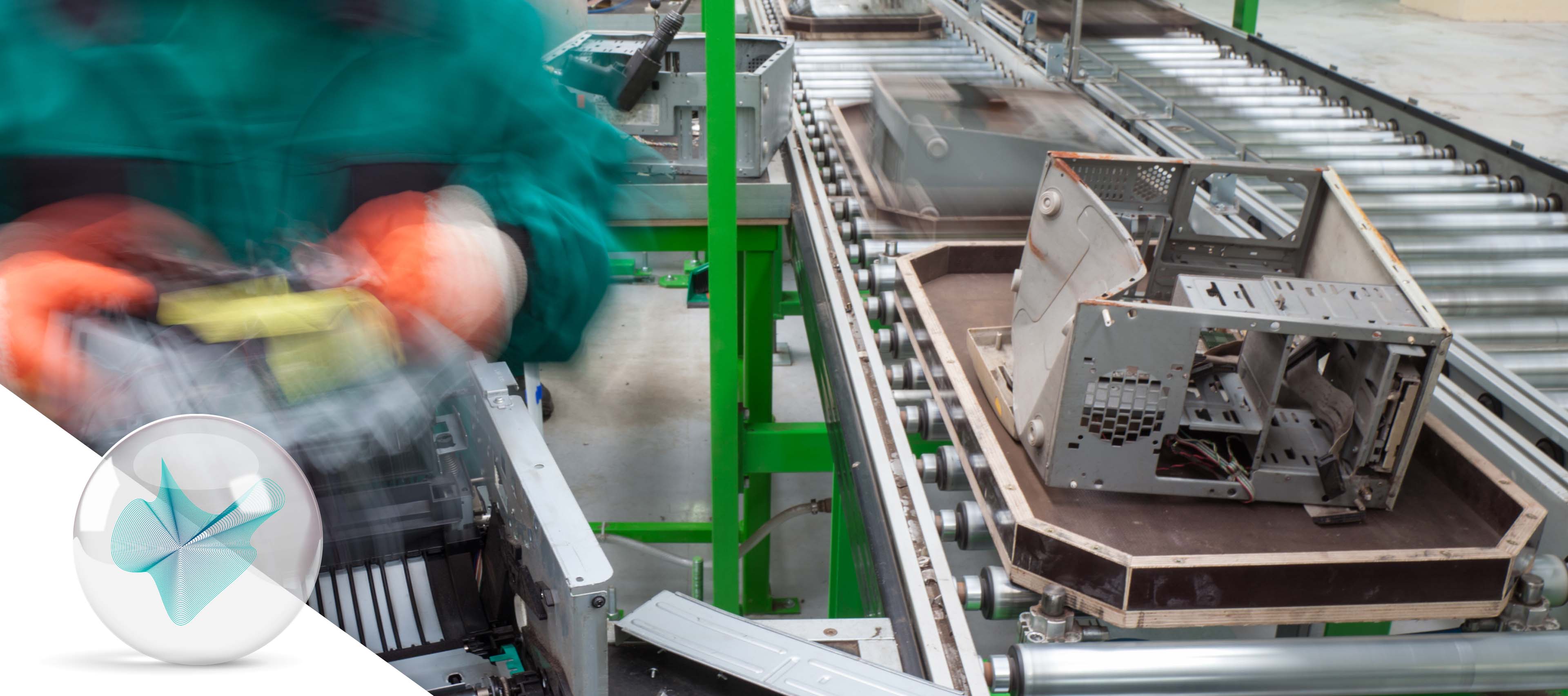 Stimulating the local economy and creating local jobs, optimizing the use of raw materials, extending the lifespan of goods, rethinking the concept of what a good even is (keeping in mind that sooner or later everything has to be broken down)—these principles might be in vogue right now, but they've been slow to gain a real foothold in corporate strategies and models. In the eyes of Emmanuel Raufflet, Full Professor with the Department of Management, "Quebec has a head start in the circular economy compared to other provinces, but there's still a long way to go."
"The linear economy, as we know it, leads to environmental disaster. Looking at potential strategies that arise from a circular business model help us reconsider our approach to resource consumption." According to the Professor, the best resource is one you never use.
His eyes light up when the subject turns to local initiatives, and he easily cites several Quebec businesses making quite the impression: the Complexe environnemental de Saint-Michel, a massive landfill turned urban park thanks to environmental remediation, as well as Insertech, a company offering young adults the opportunity to join the workforce while giving computer hardware a second life through community resale.
Tackling the topic at a larger scale, a research project in collaboration with the HEC Montréal Chair in Energy Sector Management described some of the potential benefits of mobilizing the circular economy in the energy sector. Another project is taking a methodical look at the links between the circular economy and planetary limits.
The interdisciplinary approach of this applied research has solicited experts from a wide variety of fields, such as marketing, production, management and operations management. Raufflet says that the input of researchers from Polytechnique Montréal has also proven indispensable in fostering change with businesses, consumers, service users and citizens.
Want to know more?
Professor Raufflet is one of the co-directors of the Réseau québécois de recherche en économie circulaire (RQREC). He is responsible for the "change and transition theme," and heads up a research team analyzing the current path taken by our society and reflecting on how to make the transition from our linear economy to a circular one. The Professor and his colleagues from other universities work on developing knowledge, social and technological innovations, skills and practices that can help achieve this goal. They also encourage networking and knowledge transfer, and develop training and education relating to the circular economy.