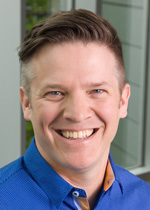 Contact information
HEC Montréal
3000, chemin de la Côte-Sainte-Catherine
Montréal (Québec)
Canada H3T 2A7
Email:
Phone:
Secretary:
Fax:
514 340-5634
Office:
5.436A
Personal page
Education
M. Sc. (gestion), HEC Montréal
Ph. D. (mathématiques de l'ingénieur), Polytechnique Montréal

Expertise
Combinatorial optimization
Global optimization
Mathematical Programming
Column generation
Clustering / Network Clustering
Complex Network Analysis
Quadratic Programming
This publication selection covers the last five years.
This selection of supervision activities covers the last five years.
+
Supervised project supervision – MSc in Management (3)
Participation à la création d'un environnement d'intelligence d'affaires et refonte des rapports financiers chez Promutuel Assurance , by Samuel Gauvreau
May 2018
Optimisation de la conformité des logiciels: Deux outils pour minimiser les coûts de maintenance , by Marc-Michel Isabelle
March 2018
Optimisation du processus de remplissage des bacs à la mezzanine du centre de distribution de Boucherville de RONA Inc. , by Abderrahim Ammari
October 2014
Winter 2020
MATH 60617
Mise en oeuvre de modèles d'optimisation en gestion
Fall 2019
MATH 10605
Introduction à l'analytique d'affaires
MATH 10605R
Activité récupération 10605
Winter 2019
2-604-15
Modèles de décision en analytique d'affaires
6-617-16
Mise en oeuvre de modèles d'optimisation en gestion