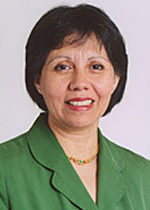 Contact information
HEC Montréal
3000, chemin de la Côte-Sainte-Catherine
Montréal (Québec)
Canada H3T 2A7
Email:
Phone:
Secretary:
Fax:
514 340-6915
Office:
5.848
Education
M.Sc.A.(génie chimique), Polytechnique-Montréal
Ph.D.(administration), HEC Montréal
Expertise
Production and Operation Management
Supplying of Knowledge-based Services
Total Quality Management and Continuous Improvement
Technology and Innovation Process Management
Operations Strategy
This publication selection covers the last five years.
RIVAS MONTOYA, Luz Maria, PONCE, Silvia; Conocimiento gerencial - El caso de una empresa multinegocios: Suramericana S.A., Fondo Editorial Universidad Eafit, Colleccion Académica, 2015.
This selection of supervision activities covers the last five years.
+
Supervised project supervision – MSc in Management (2)
Réflexion sur les stratégies et la performance organisationnelle: Expérience au Ministère de Services Publics et Approvisionnement Canada , by Catherine Grenon-Doyon
March 2019
Mission de consultation chez Moroccan Wood Studios: Élaboration et mise en place d'une base pour la stratégie du nouveau département des opérations , by Amine Guessous
March 2018
Winter 2020
OPER 10500E
Gestión de las operaciones
OPER 20520
Stratégie des opérations
Fall 2019
OPER 20520
Stratégie des opérations
OPER 60505
Gestion des opérations dans les entreprises de services
OPER 80565A
Operations Management Seminar: Fundamental Concepts, Theories and New Perspectives
Winter 2019
3-520-04
Stratégie des opérations
80-550-92
Gestion des opérations dans les entreprises de services
6-505-93
Gestion des opérations dans les entreprises de services
Fall 2018
3-520-04
Stratégie des opérations
2-500-09E
Gestión de las operaciones
57-171-16
Gérer les opérations de service