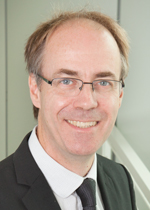 Contact information
HEC Montréal
3000, chemin de la Côte-Sainte-Catherine
Montréal (Québec)
Canada H3T 2A7
Email:
Phone:
Secretary:
Fax:
514 340-5635
Office:
5.259
Education
Bachelor of Engineering, McMaster University
Masters of Engineering, McMaster University
Ph. D., HEC Montréal
Expertise
Strategic management
Social capital and strategic decisions
Quantitative methods in strategy research
Current research
I currently have three on-going research projects. The first aims to understand how the personal status of executives affects risk-taking in strategic investments. The second examines how ties to key government institutions in China affect executive compensation. The third project examines how status deference between entrepreneurs, top executives, and government affects innovation and productivity in Atlantic Canadian businesses.
This selection of supervision activities covers the last five years.
Winter 2019
3-430-14
Management stratégique des organisations
6-408-84
Gestion stratégique et politiques générales
Fall 2018
3-430-14A
Strategic Management in Organizations
Summer 2018
56-010-13A
Management Simulation
Winter 2018
3-430-14
Management stratégique des organisations
6-408-84
Gestion stratégique et politiques générales
Fall 2017
3-430-14A
Strategic Management in Organizations