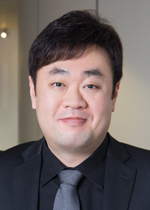 Contact information
HEC Montréal
3000, chemin de la Côte-Sainte-Catherine
Montréal (Québec)
Canada H3T 2A7
Email:
Phone:
Secretary:
Fax:
514 340-6132
Office:
4.370
Education
Ph.D. (Computer Information Systems), Georgia State University
M.S. (Management Information Systems), University of Arizona
Expertise
• IT project management
• Decision making in IT projects (project escalation, project status reporting)
• Management of IT personnel
This publication selection covers the last five years.
This selection of supervision activities covers the last five years.
Fall 2019
TECH 60766
Progiciels de gestion de la relation client (CRM): enjeux technologiques et méthodologiques
TECH 60767
Progiciels de gestion intégrés (ERP): enjeux technologiques et méthodologiques
TECH 10701
Technologies de l'information dans les organisations
Winter 2019
6-766-15
Progiciels de gestion de la relation client (CRM): enjeux technologiques et méthodologiques
2-700-04A
Information Technologies in Organizations
2-700-10
Technologies de l'information dans les organisations
6-767-15
Progiciels de gestion intégrés (ERP): enjeux technologiques et méthodologiques
Fall 2018
2-700-10
Technologies de l'information dans les organisations
2-700-04A
Information Technologies in Organizations
Winter 2018
2-700-04A
Information Technologies in Organizations
6-766-15
Progiciels de gestion de la relation client (CRM): enjeux technologiques et méthodologiques
6-767-15
Progiciels de gestion intégrés (ERP): enjeux technologiques et méthodologiques
Fall 2017
2-700-04A
Information Technologies in Organizations