MS1 en-us
MS2 Affiliated Professor (m)
MS3 Affiliated Professor (m)
MS4 Affiliated Professor

Federico Ravenna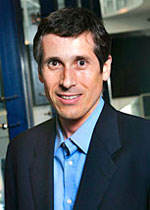 Contact information
HEC Montréal
3000, chemin de la Côte-Sainte-Catherine
Montréal (Québec)
Canada H3T 2A7
Email :
Phone :
Secretary:
Fax :
514 340-6469
Office :
4.107
Personal page
Education
B.A. (Economics), Luiss University of Rome;
M. Phil., (International Economics), University of Derby;
M.A. (Economics), Ph. D. (Economics), New York University
Expertise
Monetary Economics
Macroeconomics
International Finance
This selection of supervision activities covers the last five years.