Four students awarded Lieutenant Governor's Youth Medals
June 7, 2023
Four members of the HEC Montréal student community received Lieutenant Governor's Youth Medals, a commendation that recognizes sustained volunteer involvement or an inspiring attitude with a positive influence on society.
Audrey Bélanger is pursuing a PhD in Administration – Organizational Behaviour and Human Resources. She is specifically committed to the advocacy of youth and women. She is an e-mentor at Academos, a website that young people between the ages of 14 and 30 can log on to for obtaining information and career guidance from professionals. She also serves on the content committee of the youth empowerment organization, Force jeunesse. She is an executive committee member of the Réseau international des femmes doctorantes et docteures (RIFDOC), which aims to promote mutual assistance, solidarity, and the sharing of knowledge among women in research. Audrey is the recipient of several academic excellence scholarships, and her academic performance has been remarkable, with averages of 3.88/4.3 at the master's level and 4.15/4.3 at the PhD level, in addition to having completed a meticulous thesis (A+). She excels in research as well, having to her credit 4 presentations at scientific conferences. She also received the Most Innovative Student Paper Award at the Academy of Management's annual conference.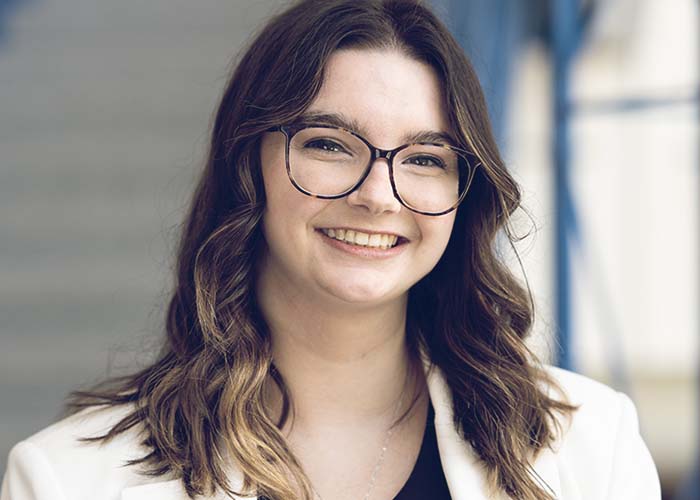 Audrey Laliberté is pursuing a Maîtrise en gestion (M. Sc.) – innovation sociale (MSc in Social Innovation Management). For several years now, she has been committed to the environment. In fact, while studying at the Cégep de l'Abitibi-Témiscamingue, she was the president of the environmental committee where she notably conducted a project aimed at banning the sale of single-use water bottles and at the same time, setting up a system of returnable water bottles. Upon her arrival in Montréal, Audrey contributed to the creation of La vague, an NPO whose mission is to support food businesses in making an eco-friendly transition. She also participates in Université de Montréal's Cap Campus program by giving lectures to raise young people's awareness of university studies and encourage academic perseverance. She has won several prizes and scholarships: the Osentreprendre Prize at the national level in 2017; a social commitment scholarship awarded by the teachers' union of the Cégep de l'Abitibi-Témiscamingue, in 2018; and the Daniel Boisvert Scholarship awarded by the Université de Sherbrooke, in 2019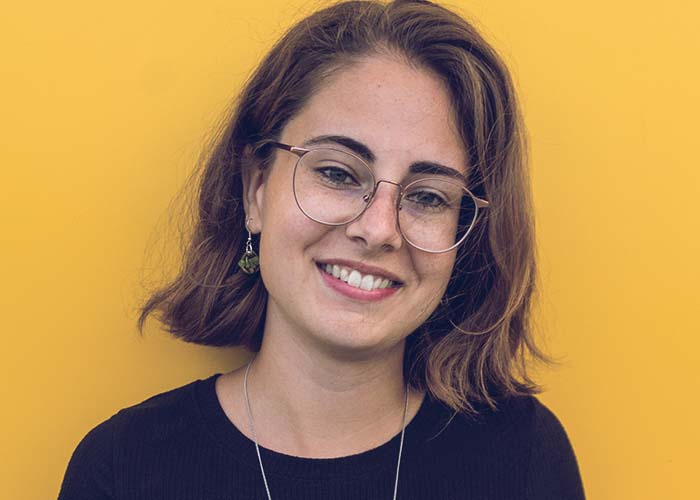 Cyrine Mansri is pursuing a Microprogramme de 2e cycle en gestion des organismes culturels (Short Graduate Program in Management of Cultural Organizations). Her undergraduate studies at UQAM in geology, cultural animation and communication nurtured in her a passion for scientific animation. During her bachelor's degree, she was the coordinator of Let's Talk Science, a student group at UQAM, and this led to her providing virtual science workshops to children during the pandemic. These activities in her academic environment earned her the title of Best Coordinator of the Year in 2020. The following year, she also won a student involvement scholarship (persistent personality category). Besides pursuing a short graduate program at HEC Montréal, Cyrine Mansri works as a project manager handling education and scientific content at Cosmodome. She has also been volunteering for several years now at the Eurêka! Festival and the 24 Hours of Science event. More recently, she has volunteered to sit on the boards of the organizations behind both of these events, Science pour tous and L'île du savoir.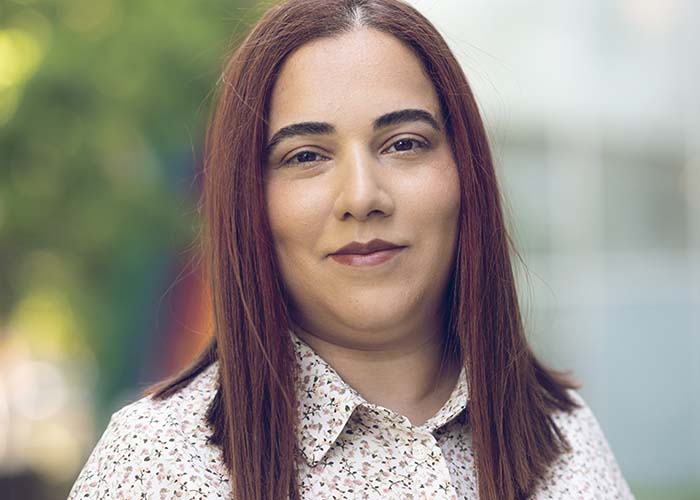 Gabrielle Plourde is pursuing a Maîtrise en management et développement durable (MA in Management and Sustainable Development). Since joining HEC Montréal, she has developed initiatives that are in line with socio-ecological transition. A case in point is Enactus HEC Montréal, a student committee which she chaired during the 2022–2023 academic year, and which aims to promote social innovation and sustainable development through entrepreneurship. Gabrielle Plourde also took part in the organization of the CSR Challenge, an international MBA student case-solving competition that focuses on challenges related to environmental responsibility and corporate social responsibility. Lastly, she is a member of the board of directors of Groupe Humaniterre, an organization that aims to raise awareness among the Montréal student community about sustainable development issues. It should be noted that she represented HEC Montréal brilliantly during the Montréal final of the Map the System Canada competition, finishing in first place. Her research project set out to elucidate the systemic causes of youth homelessness in Montréal and its potential levers for change. She donated a portion of her award money from this contest to the Refuge des Jeunes de Montréal.