Dominique Anglade appointed Adjunct Professor and Co-leader, Sustainable Transition Office
August 30, 2023
At the start of this academic year, HEC Montréal wishes to announce that Dominique Anglade will be joining its team in September. After a long career in the business sector and in provincial politics, Ms. Anglade will act as Adjunct Professor and Co-leader to help promote the School's efforts in the area of sustainable transition.
"We are delighted to welcome a smart and compassionate woman of Ms. Anglade's stature," stated Federico Pasin, Director of HEC Montréal. There is no doubt that she will support our implementation of best practices in the context of our action plan for sustainable development, corporate social responsibility and ethics, and that all our students will greatly benefit from their interactions with this leading figure in Quebec and Canadian society."
"The Sustainable Transition Office could not have wished for a better ally to help achieve its goals. We can rely on Ms. Anglade's expertise and commitment to train responsible leaders who will place sustainable transition at the core of their actions," declared Luciano Barin Cruz, Professor, Department of Management and Director, Sustainable Transition Office.
Ms. Anglade will use her experience and knowledge for the benefit of the student community, including Executive Education HEC Montréal. She will also uphold the School's mission to train management leaders who will contribute responsibly to the success of organizations and to the sustainable development of society.
Her mandate will mainly include participating in the development of new courses, programs and training that are related to socio-ecological transition and intended for organizations, businesses and the student community. She will also make certain that international links are established with other institutions that conduct research within the context of the fight against climate change. In a spirit of co-leadership with the HEC Montréal team, she will help ensure that the School applies and shares best practices in this respect. She will focus specifically on the role of women in this sustainable transformation.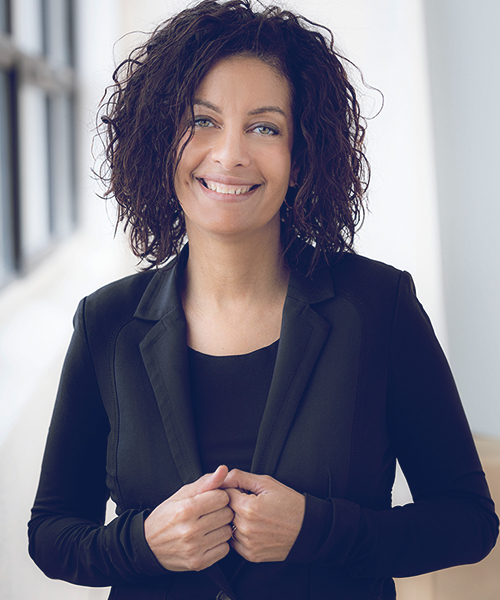 "It is with great enthusiasm that I'm joining the HEC Montréal team. I intend to remain committed to the most challenging issue of the 21st century, that is the fight against and adaptation to climate change, and the necessary ecological transition that we must make as a society. I found the entire HEC Montréal team to be full of passionate, agile and ambitious women and men."
About Dominique Anglade
Dominique Anglade holds a Bachelor of Industrial Engineering from the École Polytechnique de Montréal and an MBA from HEC Montréal. She has assumed several leadership roles during her career at Procter & Gamble, Nortel and McKinsey. She has also served as CEO of Montréal International, Minister of Economic Development, Innovation and Export Trade, as well as Deputy Premier of Quebec and party leader.