Sales of petroleum products in Quebec likely to return to pre-pandemic levels
2022 edition of the report on energy in Quebec released
February 10, 2022
The pandemic drove down sales of petroleum products by 11% in 2020, compared with 2019. But if the economic recovery and sales of gas-guzzling vehicles continue, consumption will return to 2019 levels. The same is true for Canada as a whole, according to August 2021 data.
These are the conclusions of État de l'énergie au Québec 2022, by Johanne Whitmore and Pierre-Olivier Pineau, researchers with the HEC Montréal Chair in Energy Sector Management. This annual overview, produced with the support of the Quebec Ministère de l'Énergie et des Ressources naturelles, brings together the latest data on the energy sector.
The HEC Montréal researchers also note that despite the many discussions about the potential of bioenergy and hydrogen, these 2 sources are not being developed at the same pace. Green hydrogen projects are moving ahead, but biofuel plants are closing or inactive. Overall, the energy sector in Quebec is not evolving as quickly as public policy makers had hoped.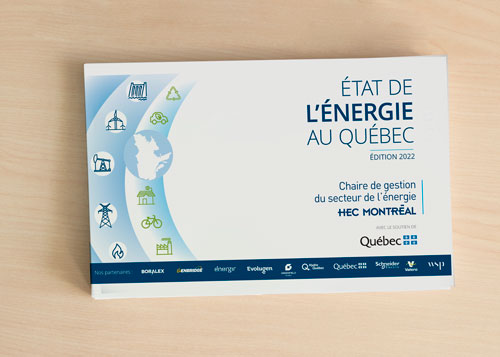 Difficult to overcome inertia
"In spite of the series of climate change action plans, greenhouse gas emissions have continued to rise since 2014. The enthusiasm for large vehicles and growth in freight transportation explain most of the increase," laments Chairholder Pierre-Olivier Pineau. For although sales of electric vehicles are increasing, and accounted for 7% of total sales in 2020, light trucks (including SUVs) still have a growing market share and now represent 71% of total sales.
"Without measures in addition to those laid out in the 2030 Plan for a Green Economy, Quebec will not reach its climate goals, just as it fell short of its target for reducing greenhouse gas emissions in 2020," emphasizes Pineau. "If we are to succeed in making this shift, the focus must be on reducing our energy consumption, to better absorb the costs of emerging energy sources and electrification. This means more reliance on 'green' tax policies and the circular economy, as well as bringing the relevant legislation up to date."
Read État de l'énergie au Québec 2022 (in French)
Learn about the work of the HEC Montréal Chair in Energy Sector Management