HEC Montréal creates a research chair with backing from Scale AI
March 15, 2021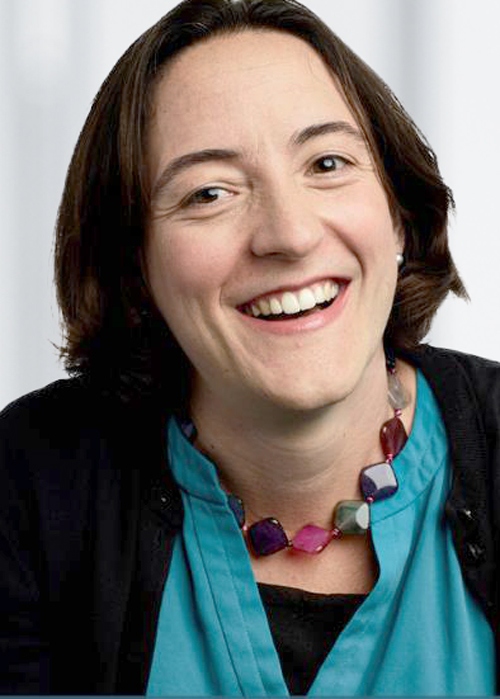 The Research and Knowledge Transfer office has announced the creation of the Scale AI Research Chair in Artificial Intelligence for Urban Mobility and Logistics. The research Chair has been conferred to Carolina Osorio, a professor who recently joined HEC Montréal's Department of Decision Sciences.
The new Chair will be co-funded for five years by HEC Montréal and Canada's AI supercluster, Scale AI. It is one of 10 chairs to receive Scale AI funding of up to $1 million per chair, and is aimed at developing research in applied artificial intelligence for supply chains.
Scale AI was founded in 2019 with the goal of developing an ecosystem that would position Canada as a world leader in the cutting-edge field of AI by working jointly with the private, public and academic sectors.
The work done under the Chair will fall under the fields of operational research and artificial intelligence. Professor Osorio and her team will work to develop modelling and optimization methods to inform the design of urban logistics and mobility systems. These methods are in line with Scale AI's stated priority to support reductions in GHG emissions and fuel consumption.
Specifically, Ms. Osorio will apply a simulation-based optimization approach, which integrates simulation modelling and more classic optimization methods. This approach will allow for more precise predictions, and for adjustments to be made to math problems, which are sometimes too theoretical, so as to reflect the realities on the ground.
Sound solutions for urban mobility
The Chair will focus on providing solutions to problems relating to systems for transporting people or goods (e.g., public transit, car sharing, traffic management, and trip optimization for delivery companies).
Carolina Osorio also hopes to pursue collaboration with private companies and public administrations.
Some highlights of Carolina Osorio's career
Ms. Osorio received her PhD in 2010 from École Polytechnique Fédérale de Lausanne, in Switzerland. Prior to that, she earned university degrees from University College London, École Nationale Supérieure d'Informatique et de Mathématiques appliquées de Grenoble, and Université de Bordeaux, in France.
Before joining the HEC Montréal faculty, Ms. Osorio was an Associate Professor at Massachusetts Institute of Technology (MIT) in Boston. She has also been a Visiting Faculty at Google since 2019.
Ms. Osario has received a number of distinctions throughout her career as a professor:
Outstanding Paper in Urban Transportation Planning and Modeling Award, conferred by the Transportation Science and Logistics Society of INFORMS, in 2016

Guest lecturer at the National Academy of Engineering for the Frontiers or Engineering Symposium, 2016

MIT Technology Review EmTech Colombia TR35 Award, 2015

National Science Foundation Faculty Early Career Development Award, 2014

100 Colombians Award, conferred by Colombian association Fusionarte and the President of Colombia, 2013.
Many of Ms. Osario's research projects have been conducted in partnership with public or private entities, such as the New York City Department of Transportation, the San Diego Planning Agency, Ford, Zipcar, Accenture and IBM. She has proposed solutions to mobility challenges in cities around the world, such as Berlin, Boston, Chicago, Lausanne, New York, San Diego, San Francisco and Toronto.