A Grant of Nearly One Million Dollars for the New Tech3lab Office in Downtown Montreal
August 11, 2021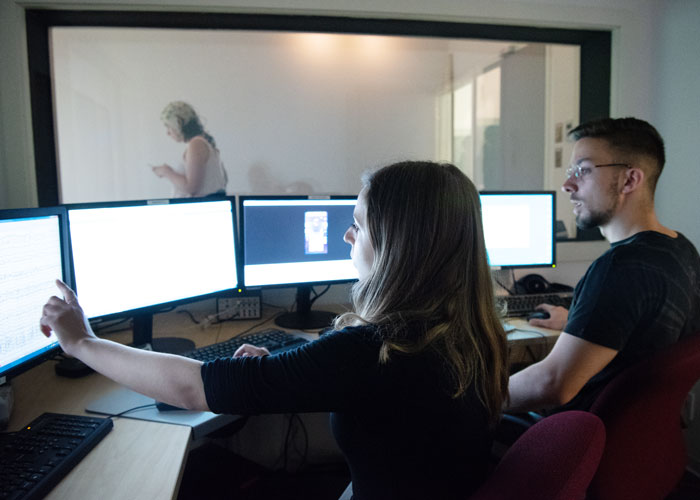 HEC Montréal's Tech3lab, the first user experience lab in North America, has received a major grant from the Canada Foundation for Innovation's John R. Evans Leaders Fund (JREF) for new research infrastructure.
The award was publicly announced on August 11th, 2021 by the Canadian Minister of Innovation, Science and Economic Development.
The total cost of the project is $1,024,748. The CFI will provide $400,000, an amount matched by the Ministère de l'Économie et de l'Innovation du Québec, for a total grant of $800,000.
New Facilities and State-of-the-Art Equipment
The new infrastructure will ensure an even deeper understanding of the user experience (UX), using a multi-method approach that includes neurophysiological measures of visual attention, cognitive load and emotional valence.
More specifically, the infrastructure will consist of state-of-the-art equipment giving the laboratory a capacity of 5 scientific data collection rooms, a space occupying 174 m². These facilities and new equipment will be located in the new HEC Montréal building in the downtown business district, scheduled to open in 2022.
The new equipment includes virtual reality and voice analysis equipment for real-time study of customer and employee interactions.
Benefits
The project will have a substantial impact on scientific research in UX, will have a positive effect on the training of students in this field and will contribute to optimizing the practices of organizations regarding employee training and interactions with customers.
"The project is perfectly in line with the strategic objective of increasing the scientific influence of research conducted at HEC Montréal and promoting the transfer of the resulting knowledge to the business community and society," said Caroline Aubé, Director of Research and Knowledge Transfer. "These new facilities will secure Tech3lab's position as a leader on the continent and will enhance the influence of both the new HEC Montréal building and downtown Montréal as centres of innovation for Québec and Canada."