New Chair in Supply Chain Operations Planning
February 13, 2019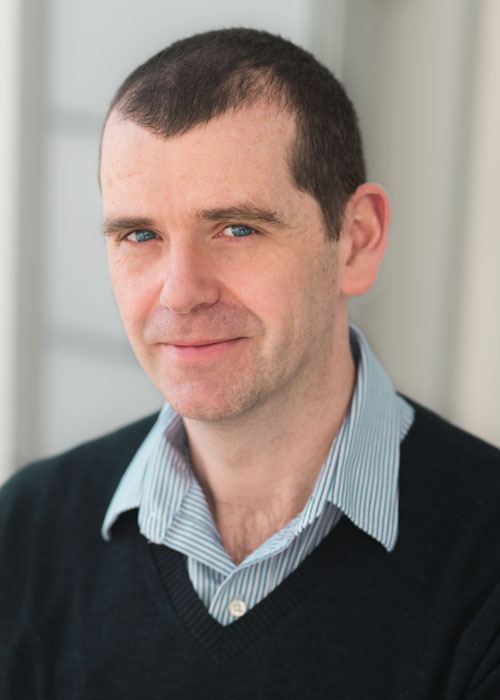 HEC Montréal is pleased to announce a new Chair in Supply Chain Operations Planning, held by Professor Raf Jans. His five-year appointment took effect January 1, 2019, and will continue until December 31, 2023.
The goal of Professor Jans' field of research, supply chain operations planning, is to optimize the planning of the different stages in the supply chain (purchasing, production and distribution).
This research has many concrete applications for industry, especially in the manufacturing sector. It is a flourishing field and an area of expertise in which HEC Montréal has stood out for several years now, in part thanks to Professor Jans' work.
The Chair's research will make it possible to come up with new mathematical models for different problems and to develop efficient algorithms to solve them. These models are sure to be valuable for organizations that can use them to cut costs and retain their competitive edge.
Professor Jans and his team of researchers will focus on three areas:
This part of the research involves properly representing the complexities of production planning in mathematical models, so as to accurately portray actual conditions in the production process. Many aspects have to be considered at this stage, for instance product perishability or the use of different resources with limited capacity.
Integrated production and distribution planning

Production and distribution are two consecutive stages, normally planned separately. The challenge here is to plan these stages together, i.e. to integrate production models with their upstream and downstream stages, including transportation.

Operations planning under uncertainty

Uncertainty in operations planning results mainly from demand and its variability, although it may also come from the supply side. The purpose of this part of the research is to develop models that take this uncertainty into account.

About Raf Jans

Raf Jans is a Professor in the Department of Logistics and Operations Management. He is a member of the Interuniversity Research Centre on Enterprise Networks, Logistics and Transportation (CIRRELT) and the Group for Research in Decision Analysis (GERAD).

He holds a PhD from the Katholieke Universiteit Leuven, in Belgium. He began his university career in the Netherlands, at the Rotterdam School of Management, Erasmus University, and joined the HEC Montréal faculty on July 1, 2008, as an Associate Professor. He was promoted to Full Professor on June 1, 2014.

Professor Jans won the School's Chenelière Éducation/Gaëtan Morin Award in 2014, for the excellence of his scientific and professional publications.