HEC Montréal to offer MOOCs on the edX platform
October 29, 2019
HEC Montréal is launching massive open online courses, or MOOCs, on edX.org, the learning platform founded by Harvard and MIT and trusted by more than 20 million users.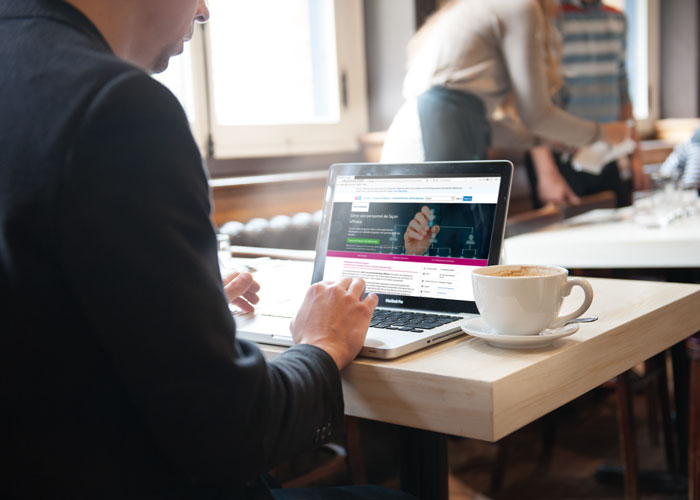 The first Professional Certificate program, entitled "Gérer son personnel de façon efficace", will be available on edX starting in November. It consists of four courses:
La Gestion des ressources humaines (starting November 26, 2019)
La Gestion des conflits (starting November 26, 2019)
Le Management (starting December 10, 2019)
Favoriser le bien-être et l'efficacité au travail (starting December 10, 2019)
The program, in French, will be available in free or paid versions. The paid version, with tuition of about CAN$130 (US$99) per course, includes evaluations leading to a Verified Certificate or, if students complete the whole program, a Professional Certificate. The certificates will be issued by edX.
These courses were designed entirely by HEC Montréal professors, in co-operation with the Learning and Teaching Innovation Center. They are all undergraduate courses with no prerequisites. They are intended primarily for practising professionals, but are sure to be valuable for anyone looking to acquire basic practical knowledge in these areas.
Students in these MOOCs may progress at their own pace. Each course will take an estimated 10 to 20 hours. Teaching materials are mainly online videos, but also include other types of learning tools.
The School expects to offer more courses through edX in the coming years. Other programs are under development, with industry partners or other universities.
"I am excited to welcome HEC Montréal, one of Canada's premier business schools, to the global community of edX partners," said Anant Agarwal, edX CEO and MIT Professor. "The fact that their first Professional Certificate program is in the in-demand field of Management underscores our shared commitment to provide the highest quality learning to our growing community of 23 million edX learners. I look forward to our continued collaboration to expand access to learning opportunities to everyone, everywhere."
According to Jacques Robert, Director, Innovation and Teaching Development Office, "Access to edX is excellent news for HEC Montréal. The platform will guarantee incomparable visibility for the School, its expertise and its innovative approach to management teaching. By associating with the edX consortium, HEC Montréal is joining a network including some of the world's leading universities."