Strategy case competition: our students win silver
Heavener International Case Competition
February 23, 2018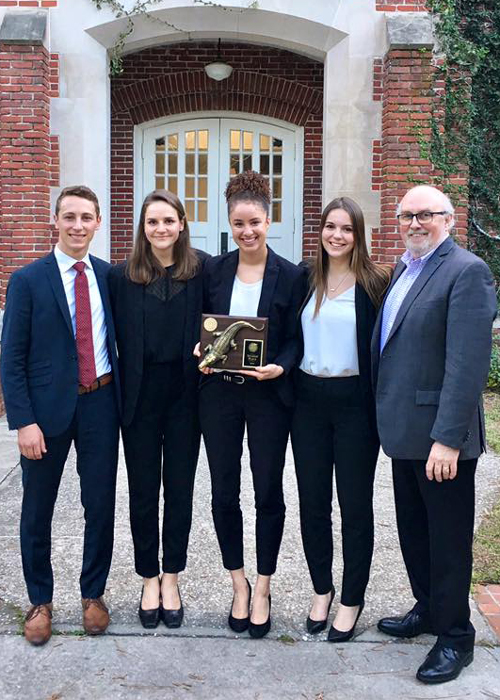 Jordan Di Corpo, Audrey Bond, Stéphanie Llewellyn, Mabety Conte-Desjardins and René Gendreau.
An HEC Montréal team of four Bachelor's in Business Administration (BBA) students finished in second place in the Heavener International Case Competition, held in Gainesville, Florida, from February 11 to 17.
Audrey Bond, Mabety Conte-Desjardins, Jordan Di Corpo and Stephanie Llewellyn turned in a stellar performance during the week-long competition. They finished first in their division in the first two rounds, before facing off against two teams from Thailand and one from Hong Kong in the finals.
Competitors had 30 hours to prepare the last case, in which they had to come up with a human resources strategy and design an integration process for a fictitious company.
The jury, consisting of business leaders and industry experts, praised the very complete and innovative solution offered by the HEC Montréal team, based on encouraging employees to identify with the company's brand image.
This was the School's first time in this competition, which drew 20 universities from around the globe.
Professor René Gendreau, their coach, joined them at the competition.