Jeux du commerce 2018: HEC Montréal Climbs to the Second Step of the Podium
January 10, 2018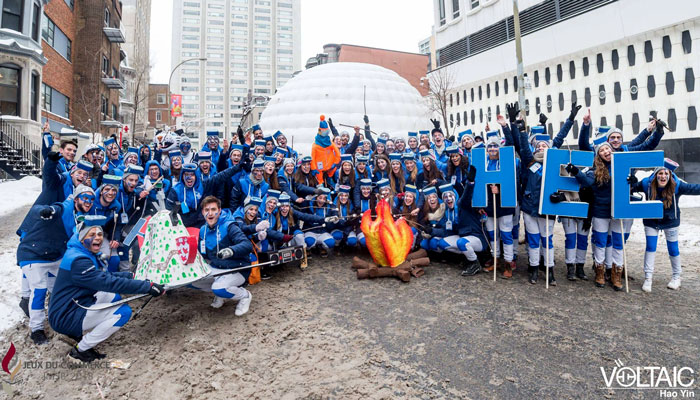 HEC Montréal finished second in the overall standings at the Jeux du commerce 2018, held at Concordia University's John Molson School of Business in Montréal from January 4 to 7.
This marks the 25th time that HEC Montréal has finished on the podium at this inter-university competition, which has been held for the past 30 years.
The HEC delegation was made up of 89 students registered in the Bachelor of Business Administration (BBA) program. They were supported by a team of trainers that included René Gendreau, Anne Bourhis, Jean-François St-Pierre and Stéphanie Leverdier.
This year's edition of the Jeux du commerce drew some 1,500 participants from 13 universities in Québec, Ontario and New Brunswick.
The competition is aimed at fostering relationships between tomorrow's business people and companies. It is also intended to create lasting ties between participants, encourage healthy competition, and develop initiatives and excellence.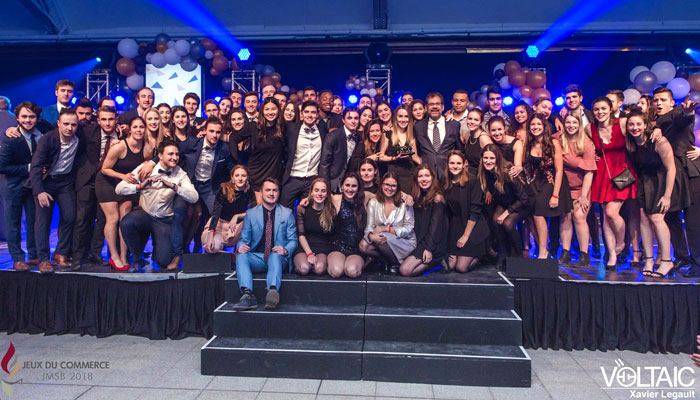 Podium finishes by our delegation
Academic Cases
Surprise Case – 2nd place
Debating – 2nd place
International Business – 1st place
Entrepreneurship – 3rd place
Accounting – 1st place
Sustainable Development – 1st place
Human Resources – 1st place
Production and Operations Management – 2nd place
Academic Cup – 2nd place
Sports
Netball – 1st place
Flag Football – 2nd place
Sports Cup – 1st place
Social Discipline
Engagement Cup – 3rd place (combination of rankings in the Participation and Social categories)
Other awards
Coordinator of the Year – Alexandrine Pilon
Organizing Committee Volunteer of the Year – Flavie Sumu
Most Valuable Player (MVP) of the delegation – René Gendreau