Entrepreneurial activity on the upswing in Quebec over the past 10 years
November 6, 2018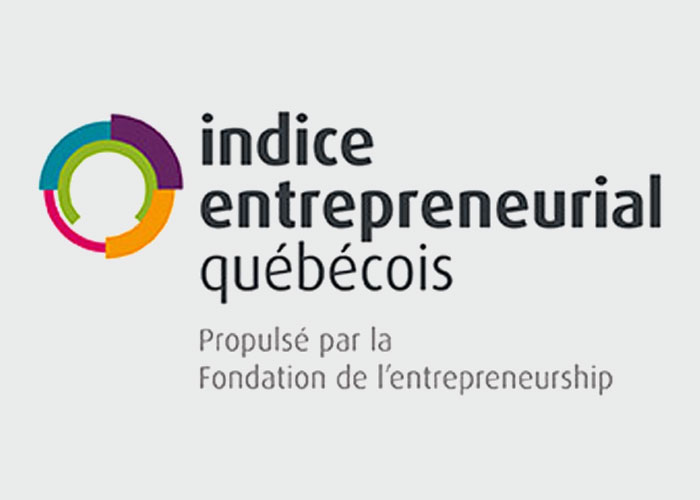 A growing number of Quebeckers turned to entrepreneurship between 2009 and 2018, although the entrepreneurial intention and entrepreneurial action rates and the proportion of business owners have declined slightly over the past two years. These are the findings released by the Fondation de l'entrepreneurship in its 2018 special issue, marking the tenth anniversary of the Quebec entrepreneurship index.
The index is also presented by the Caisse de dépôt et placement du Québec, in collaboration with the National Bank and iA Groupe financier. It was produced in partnership with the Institut d'entrepreneuriat Banque Nationale HEC Montréal (IEBN) and Léger.
This is the largest and most detailed annual survey of entrepreneurship in Quebec. Over the years, more than 100,000 people have participated.
The index looks at changes in Quebeckers' entrepreneurial intention and entrepreneurial action rates, the proportion of adults owning at least one active business, and the proportion of individuals who have closed a business at least once in their lives.
| | | | |
| --- | --- | --- | --- |
| | 2009 | 2017 | 2018 |
| INTENTIONS | 7.0% | 21.0% | 19.5% |
| ACTIONS | 2.8% | 9.4% | 9.0% |
| OWNERS | 7.2% | 6.9% | 6.3% |
| CLOSURES | 6.0% | 11.3% | 12.5% |
In this special issue, the foundation also reflected on eight major themes, with the hope of paving the way for new initiatives that will contribute to this positive trend.
One of these major themes, university education, is identified as a multiplier of entrepreneurial activity. The 2018 index shows that the intention rate among university graduates has risen since 2014 from 20% to 28%, while individuals with pre-university education have posted a declining rate, down from 18% to 15%. Similar trends hold for entrepreneurial action rates.
"The 2018 index confirms more than ever the important role played by universities in entrepreneurial ecosystems. They give future entrepreneurs the tools they need for local and international networking, along with coaching and a host of resources to help them become 'born global' entrepreneurs," says IEBN Director Luis Cisneros.
For more details on the eight themes and the survey analyses and methodology, visit the Indice entrepreneurial québécois site.