Electronic medical records: a study by Guy Paré is rewarded at the 2018 ASAC Conference
June 13, 2018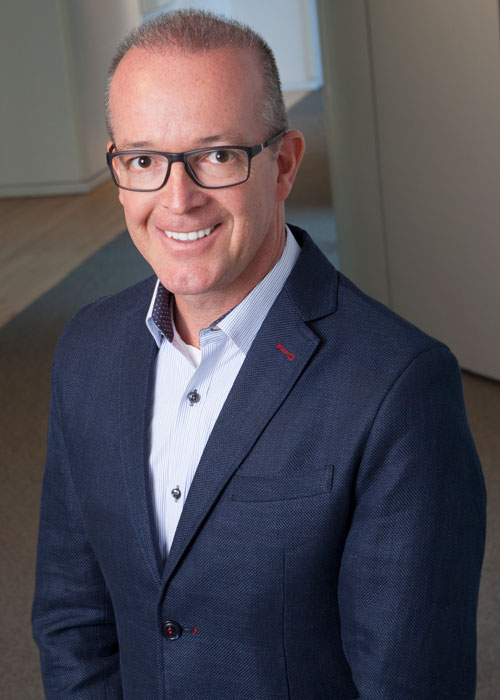 Guy Paré
Full Professor Guy Paré won a Best Paper Award at the recent Administrative Sciences Association of Canada (ASAC) Conference. The award, from the ASAC Information Systems Division, was officially presented to Professor Paré and his co-authors on May 26 at Ryerson University in Toronto.
The winning paper, entitled "IT Vendors' Legitimation Strategies and Market Share: The Case of EMR Systems," was written by Professor Paré and 4 other researchers:
Josianne Marsan, Full Professor at Université Laval, holding a PhD from HEC Montréal
Mirou Jaana, Associate Professor at the University of Ottawa and post-doctoral researcher at HEC Montréal from 2005 to 2007
Haitham Tamim, teacher at Algonquin College
Yang Li, PhD student at HEC Montréal
The paper concerns a study of electronic medical records (EMRs), a technology now found in the vast majority of clinics across Canada. The system is an essential work tool, allowing doctors to compile patients' clinical data including notes on visits, pharmacological profiles, laboratory test results and x-ray images.
The authors examined the legitimacy associated with this system. More specifically, they wanted to show how vendors' market share is influenced by the way they legitimize this technology. To do so, the authors analyzed public statements by the top 5 EMR software vendors in Ontario, and identified anything associated with legitimacy on their respective websites.
"We found no direct correlation with market share, but the more the EMR supplier uses legitimation strategies linked to the legal dimension, the higher its market share. On the other hand, the more the legitimacy arguments are associated with the technological aspects of the EMR, the lower the supplier's market share," explains Paré.
The study also reported that the benefits of EMR most often mentioned by vendors are operational in nature (costs and productivity, for instance) rather than clinical (e.g. improving quality or continuity of care). This imbalance, according to the lead author, could explain the particularly long time it has taken for Canadian clinics to adopt EMRs in recent years.
About Guy Paré
Guy Paré is a Full Professor in the Department of Information Technologies. He also directs the Research Chair in Digital Health.
A Fellow of the Royal Society of Canada since 2012, he has over one hundred publications in scientific journals to his credit, many of them co-authored with his former PhD students.
Professor Paré was recently appointed to the Board of the Centre facilitating research and innovation in organizations with information and communication technology (CEFRIO).