Antoine Lapointe wins a Governor General's Academic Medal
May 15, 2018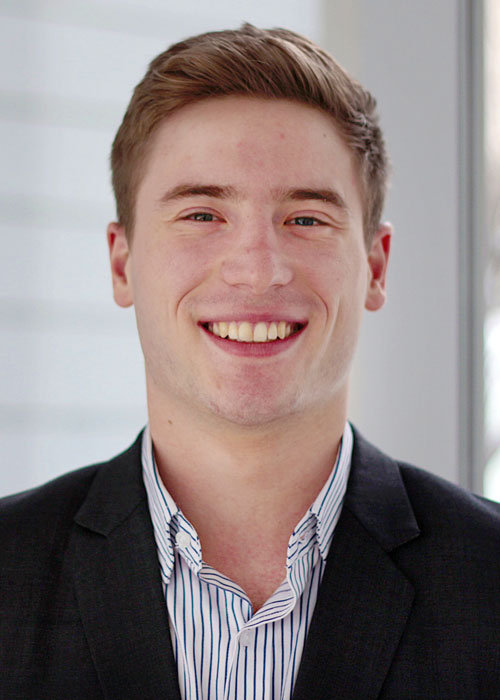 Antoine Lapointe, a Bachelor's in Business Administration (BBA) program graduate, has won a Governor General's Silver Academic Medal. He was selected as one of three undergraduate recipients from the Université de Montréal and its affiliated schools, for his excellent grades and his involvement in student life.
This is the most prestigious award students at a Canadian school can receive. It will be officially presented to him on June 1, 2018, at the Université de Montréal PhD graduation ceremony.
A few highlights from Antoine Lapointe's BBA studies
GPA of 4.29 out of 4.3
Twice made the BBA Honour Roll, with the highest grades in his year
Winner of several scholarships, including the Jean-Louis Mercier Scholarship, awarded to the top two Finance students, and the Pierre Mantha Scholarship, in recognition of his contribution to the School's reputation
Head of the event organization team for the Association internationale des étudiants en sciences économiques et commerciales (AIESEC) in his first year
Competition consultant and director, and then President, of the Club de consultation en management (CCM), for which he also helped organize an interuniversity case competition
11 inter-university competitions, including 3 international ones, finishing with a 1st place in New Zealand and a 2nd place in Toronto
Competitive water polo player for 11 years. His team won the Quebec championship 2 years running. During an exchange with the National University of Singapore in winter 2017, he joined the water polo team there and won the national championship.