Alain Paré wins the 2016 Cultural Management Award
October 21, 2016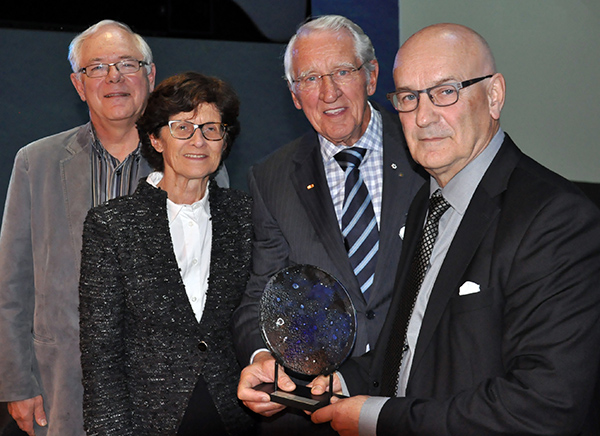 Alain Paré, founder, Vice-President and CEO of the International Exchange for the Performing Arts (CINARS), has won this year's Cultural Management Award.
The award, along with a cash prize of $5,000, was presented to him by the Carmelle and Rémi Marcoux Chair in Arts Management.
A graduate of the Université de Montréal in communications and of HEC Montréal in marketing, in 1981 Mr. Paré began his career by founding Les Productions Contour, a booking agency for shows in Quebec and French-speaking countries in Europe. Until 1989, the agency produced and presented over 400 shows a year. In 1984, he founded CINARS, to promote and support exports of the performing arts. For over thirty years, Biennale CINARS has brought more than 1,500 promoters, agents and artists, now from over 40 countries, to Montréal.
In presenting the Cultural Management Award to Mr. Paré, the jury emphasized the winner's "exceptional contribution to positioning Montréal as a world leader in fostering the performing arts. In founding CINARS, he not only opened up new markets for Quebec artists and organizations, but also supported the emergence of even closer cultural exchanges between Canada and the rest of the world. Finally, he has contributed to the emergence and professional development of an entire generation of artists' agents and representatives."
---
Photo : François Colbert, Carmelle Marcoux, Rémi Marcoux, Alain Paré. Credit: Alexandra Claveau.