Jean-Charles Chebat and Francine Séguin appointed Professors Emeritus
November 11, 2015
Jean-Charles Chebat and Francine Séguin were appointed Professors Emeritus on November 10, at the HEC Montréal graduate convocation ceremonies, in recognition of their exceptional contribution to research, teaching, and the development and renown of HEC Montréal.
Jean-Charles Chebat: renown that extends far beyond our community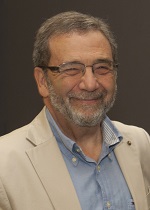 Professor Chebat holds a PhD in Sociology from the Université de Montréal, and joined the School as a Full Professor in the Marketing Department in 1996. Over the course of his career, he influenced a great number of students and researchers, in particular thanks to his ability to draw on different disciplines in expanding insight into new fields of marketing.
His research achievements are remarkable. He held the Omer DeSerres Chair of Commerce from 1996 to 2005, and then the Chair of Commercial Space and Customer Service Management from 2005 to 2014. Under the general theme of consumption, he studied the psychology of consumption environments, time psychology, human cybernetics, advertising semiotics and the paradoxical behaviour of dissatisfied customers.
He has published six books and 344 papers, cited in 200 different scientific journals, earning him renown that has far surpassed our community. He has often been lauded for the innovative nature of his research, both in Canada and abroad. Among other distinctions, he was the first marketing professor appointed to the Ordre national du Québec and elected to the Royal Society of Canada, as well as the first to receive the Acfas – Jacques-Rousseau award.
Professor Chebat was also the first researcher to twice win, in 2004 and in 2011, the Leaders in Business Research and Practice award from the SPROTT School of Business, for a Canadian or international researcher in the field of management.
He is a Fellow of several scientific societies, and also received the 2011 Marketing Trends Award, a mark of international recognition for his overall achievements in the field of marketing, as well as an Honorary PhD from the Université de Rennes. In 2005, he received the Sir John William Dawson Medal from the Royal Society of Canada, in recognition of his eminent and sustained contribution to multiple domains of interest to the Society. And in 1997 and 2003, he won the HEC Montréal Pierre Laurin award for excellence in research.
Professor Chebat also won the Jean Guertin Award, the School's Grand Prize for Teaching Excellence, in 2013, a tribute to the quality and impact of his teaching. He supervised some 120 Master's and PhD students, generously giving of his time and concerned with their success. He supported them in their university and professional careers, and cultivated lasting and valuable relationships with them.
Francine Séguin: a pioneer in the development of organizational theory studies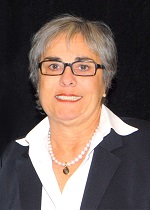 Professor Séguin holds a PhD in Sociology from Harvard University, and joined the School's Department of Management in 1974. She was promoted to Associate Professor in 1978 and to the rank of Full Professor in 1987, and unstintingly invested hours and energy in the development of our institution throughout her career.
A pioneer in the development of organizational theory studies, she also made a significant contribution to teaching strategy. Professor Séguin influenced an entire generation of management students. In addition to supervising several PhD students and sitting on many thesis juries, she mentored young professors at the School. Her availability, support and sage advice were always much appreciated.
Her production of teaching materials is particularly noteworthy. Among other textbooks, she wrote L'analyse des organisations, distributed throughout the French-speaking world, andLe management stratégique : de l'analyse à l'action, which won the award for Best Business Book in 2009.
In 2004, HEC Montréal presented her with its Grand Prize for Teaching Excellence, to salute her exceptional contribution as an educator over her entire career.
Professor Séguin's scientific contributions are just as important. In addition to conceptual research on organizational theory and strategy, her empirical work focused more specifically on public-sector enterprises. She authored many scientific articles published in various journals, including Sociologie du travail, the Canadian Journal of Administrative Sciences and the Journal of Management Studies.
At the School itself, she made a considerable administrative contribution. From 1986 to 1993, she served as Director of the Gestion journal, headed the Management Department from 1993 to 1999 and sat on many committees.
Her influence has widely surpassed the academic world and earned her professional and public recognition, both nationally and internationally. This has led to her sitting on many boards of directors and carrying out many consulting mandates for governments and associations. She was President of the Association canadienne des anthropologues et sociologues de langue française, a member, Treasurer and Chair of the Executive Committee of ASFAS, a member of the Quebec government's council of universities and of the expert committee on income security reform, and Chair of the Observatoire de la culture et des communications du Québec.
For 17 years, Professor Séguin served as an education consultant for the Canadian International Development Agency, travelling on missions to evaluate teaching institutions, mainly in Rwanda. She was also the Academic Director for the School's executive training program with the African Development Bank from 2007 to 2009.