PhD: Joëlle Bissonnette receives a prestigious Vanier Canada Graduate Scholarship
September 16, 2015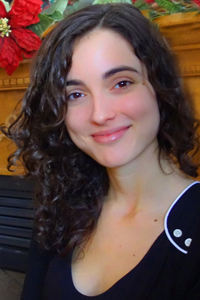 Joëlle Bissonnette (MSc 2013) has been awarded one of the prestigious Vanier Canada Graduate Scholarships for her studies as part of her PhD in Administration, specializing in management, starting in September 2015. She will receive $50,000 a year for three years under this scholarship program in recognition of her academic achievement, research potential and leadership skills.
Under the direction of Associate Professor Sébastien Arcand (Management), Joëlle will devote her PhD dissertation to studying the influence of the growing use of digital technology on cultural diversity in linguistically and culturally fragile communities. She will be surveying cultural practices and policies that increase the diversity of musical recordings created, produced, marketed and consumed in French Canada as well as in Catalonia and Flanders.
Her objective in collecting this data is to offer cultural enterprises and creators in Quebec and French-speaking communities across Canada a range of practices most favourable to cultural diversity in the context of digital technology, and to provide decision makers with guidance for adopting or strengthening policies to support these practices.
Right from the start of her studies, Joëlle has focused on the connections between cultural industries and digital technology. Her Master's thesis on business models in these industries in the Internet and digital era received a grade of A+ and was in the running for the 2012-2013 Award for the best master's thesis at HEC Montréal, and since then she has held a senior position in a professional association in the music industry.
Her work has led to several publications, including an Optique culture bulletin from the Observatoire de la culture et des communications du Québec (Bissonnette and Routhier, 2011), a paper on business models in the digital era in Gestion (Bissonnette and Brunelle, 2014), and an educational case on the music industry in the Revue internationale de cas en gestion (Bissonnette and Brunelle, 2015).