The Myriam and J.-Robert Ouimet Library administration recognized by CAUBO
June 15, 2015
The team in charge of the Myriam and J.-Robert Ouimet Library at HEC Montréal has won an honourable mention in the 28th annual Quality and Productivity Awards from the Canadian Association of University Business Officers (CAUBO), in recognition of the optimization of its documentation acquisition process. The award was officially announced on June 15, at the annual CAUBO conference, held this year in New Brunswick.
Why and how did the Library team optimize its acquisition process?
As part of its 2013-2016 strategic plan, the HEC Montréal library administration team reviewed their business practices, seeking quick and tangible results. They began by optimizing their document acquisition process, since it accounted for more than 50% of the library's budget (the Quebec average is 37%). Offering its users relevant and current resources and documentary services is key to the library's mission.
The library used the Lean Six Sigma method to eliminate tasks that offered no added value, were wasteful and/or underused human potential. Applying this method, the library increased productivity by more than 30% and reduced the number of staff assigned to document acquisition from nine to six, mainly by eliminating its costly and time-consuming inter-library loan system and integrating this process in the acquisitions team, simply purchasing those documents. These savings allowed the library to carry out other mission-critical projects and to maintain and improve its services at lower cost.
This positive experience convinced the library administration to establish a process-oriented management culture that will allow it to remain the largest bilingual business library in North America. In addition, the project was presented to library science professionals at the Conference of the Library and Information Community of Quebec in December 2014 and is to be presented at other national and international events.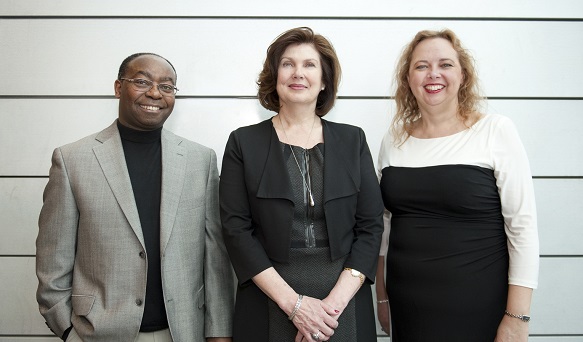 From the Myriam and J.-Robert Ouimet Library at HEC Montréal, Bernard Bizimana, Director, Technical and Computer Services, Maureen Clapperton, Director, and Isabelle Dallaire, Head of Acquisitions and Electronic Resources.