Sylvain Landry and Martin Beaulieu launch a new book on the lean management approach
November 2, 2015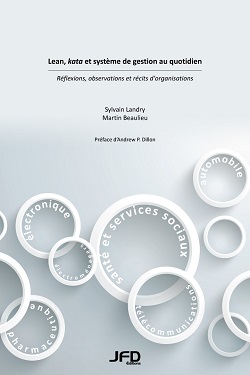 Professor Sylvain Landry and professional researcher Martin Beaulieu have just published Lean, kata et système de gestion au quotidien, a guide for professionals, executives and managers looking to adopt the lean approach in their organizations as well as those who have already taken that path, with all the incumbent challenges.
"The lean approach has been popular in many organizations in different fields for over a quarter-century now," emphasize the authors. "So the subject has been amply studied. The difference with our book is that we take an innovative look at the whole topic and delve right down to the very foundations of the lean movement."
Landry and Beaulieu's book offers a new look at the day-to-day management system associated with the lean approach and, more generally, at the problem-solving approach based on improvement kata and coaching kata. It also includes a study of 10 organizations in the manufacturing and service sectors (including health and social services) that decided to transform their management systems, and illustrates different ways of orchestrating this process.
About the authors
Sylvain Landry is a Full Professor in Logistics and Operations Management and Associate Director of the Pôle santé HEC Montréal. He has authored about sixty publications, and specializes in lean management, hospital logistics and integrated supply chain management. He holds a PhD in Administration from the School as well as a Master of Applied Science from Polytechnique Montréal.
Martin Beaulieu has been a professional researcher with the CHAÎNE group at HEC Montréal for close to twenty years. He has written over 40 papers, and specializes in hospital logistics and procurement strategy. He holds a Master's in Industrial Health and Environment from the Université de Montréal.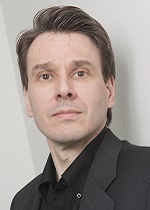 Sylvain Landry and Martin Beaulieu.
Lean, kata et système de gestion au quotidien, by Sylvain Landry and Martin Beaulieu, Éditions JFD, October 2015, 257 pages. Available at the Coop HEC Montréal.