Robert Gagné, research that can change the world
June 26, 2014
Excerpt from HEC Montréal Mag – Spring 2014
by Liette D'Amours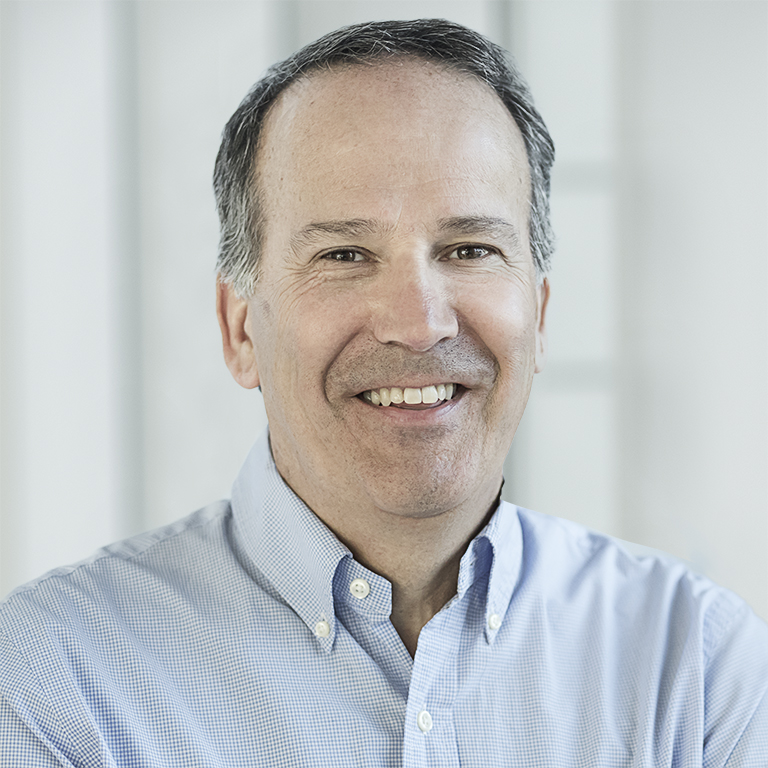 Throughout his career, Robert Gagné has been driven by a single desire: to add to the public debate with relevant, rigorous analyses. "I'm looking to change things and be an integral part of that change. That's the contribution I want to make to society," he says. He does this by focusing his research on the concrete issues and economic challenges facing Quebec. His findings are often controversial. And he is determined to hammer his messages home.
It appears, in fact, that all this hammering is starting to produce results. "Since the Centre for Productivity and Prosperity (CPP) was created in 2009, we have shown in our annual Overview that Quebec is living beyond its means, that it has a serious productivity problem, and that it is in everyone's interest to change the way we do things if we want to avoid the worst," says the Centre's Director and founder. "Mind you, it still took five years to get the message across and convince various economic players (journalists, politicians and industry leaders)."
Research findings often get a better hearing when they receive extensive media coverage or when a veteran economist like Jacques Parizeau quotes passages from the report to support his views. For, as you may have guessed, Professor Gagné's battles are fought more in the regular media than in scientific journals.
The CPP Director has chosen a number of ways to encourage change in governments, legislation and public policy and ultimately improve Quebeckers' lives: informing the public so that they can insist on their rights, giving them the tools they need to challenge their elected officials, and making economics more accessible so that people better understand the issues.
"With the Quebec Municipalities Rankings the CPP introduced last fall, we are making some headway," declares Gagné. "Thanks to this initiative, the city of Montréal set up an advisory board to improve its organizational performance. And we hope that the other municipalities in Quebec will follow suit." This tool, which will be updated annually, allows citizens to see not only the cost of the services provided by their municipality (sewers, waste disposal, snow removal, etc.), but also to compare them with costs in other municipalities of the same size.
When asked about the CPP's top accomplishments since it was created, he's quick to point to its annual Overview, which made a considerable splash this year with its fifth edition, and the Quebec Municipalities Rankings, launched in partnership with La Presse right before the municipal election campaign in fall 2013.
A man with many hats
But Robert Gagné contributes his talents in other ways, too, not only through the Centre for Productivity and Prosperity. At HEC Montréal, he's a Full Professor who actually wears five hats. He has a gift for clearly explaining complicated concepts, and has taught economics for over 20 years now. He even directed the Institute of Applied Economics for several years.
Between 2005 and 2010, Gagné also chaired three major economic task forces: the Advisory Panel on Fiscal Imbalance, created by the Council of the Federation, the Quebec government's task force examining tax measures for resource regions and the new economy, and the Quebec government's advisory committee on the economy and public finances, which he co-chaired with Raymond Bachand, Minister of Finance at the time. These initial experiences with contributing to the public debate marked a turning point in his career.
In June 2013, HEC Montréal showed its confidence in him by appointing him Director of Research. In this more strategic position, he is responsible for helping the School build its reputation for management research, both locally and on the international stage.
His contribution involves seeking all possible sources of funding and making sure the money is well spent, optimizing the research infrastructure by creating and consolidating research hubs, centres and chairs, and giving the researchers the resources they need to do their work. "We are currently reviewing our work processes and certain policies, like our research policy," he notes. "Our goal is simple: we want to foster performance and excellence among our researchers so that we can attract the best and brightest professors and students. By maintaining quality standards, we are not only helping to build the School's reputation, but also ensuring its future."
When it comes to research, Gagné favours a multidisciplinary approach. "We're trying to develop a less silo-based vision, to organize research by management issue instead of by discipline." For over 20 years now, as a researcher, he has been putting his economic expertise to work helping other disciplines. This has shown him how useful it can be to look at certain problems from different angles.
For his fourth hat, Gagné also serves as the HEC Montréal representative on the steering committee for the Campus Montréal major fundraising campaign. The committee defines priorities and selects projects. His job is to explain the nature of the activities to potential donors, and convince them to help.
Taking another step
In February of this year, Professor Gagné added yet another position to his résumé: Scientific Director with the Institut du Québec. The new research institute, the fruit of a partnership between the Conference Board of Canada and HEC Montréal, is aimed at helping Quebec improve its ability to compete.
This alliance gives HEC Montréal access to the Conference Board's many studies and extensive expertise on Canada as a whole. In return, the School is giving the Board access to its network of researchers and more in-depth knowledge of the Quebec situation. The partnership will allow them to combine forces and come up with detailed solutions tailored to Quebec's particular challenges.
But isn't there a chance that the work done by the Institut du Québec will interfere with projects at the Centre for Productivity and Prosperity? "No. Although both bodies are working to improve Quebec's productivity and competitiveness, the HEC Montréal-Conference Board alliance is intended precisely to avoid possible duplication, since each party will be familiar with the other's research program and in a position to enhance it," explains Gagné. "We're looking to maximize the relevance and scope of our studies. If we want Quebec to be more productive, we have to lead by example and adopt best practices."
Although the research program hasn't yet been finalized, it will likely cover such themes as taxation, public finances, health and human resources. Gagné will help establish the program, since after all, he has the skills and knowledge needed to target the most pressing issues in Quebec and knows what research has already been done at HEC Montréal and by whom.
With such a busy schedule, it's safe to say that we haven't heard the last of Robert Gagné – nor of the debates sparked by his work.