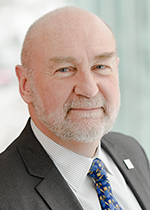 Contact information
HEC Montréal
3000, chemin de la Côte-Sainte-Catherine
Montréal (Québec)
Canada H3T 2A7
Email:
Phone:
Secretary:
Fax:
514 340-5635
Office:
5.144
Personal page
Expertise
Entrepreneurship
Small business management
Family business
This publication selection covers the last five years.
FILION, Louis Jacques, ANANOU, Claude, SCHMITT, Christophe et al.; Réussir sa création d'entreprise sans business plan, Eyrolles, 2012.
This selection of supervision activities covers the last five years.