Jacques Nantel appointed to the Order of Canada
January 6, 2021
Professor Emeritus Jacques Nantel has been made a member of the Order of Canada for his scholarly work related to the retail industry and for promoting ethical business practices. This is one of our country's highest civilian honours.

The announcement was made on November 27 by the Governor General of Canada, Julie Payette. Professor Nantel will be invited to receive his insignia at a ceremony on a later date.

"Created in 1967, the Order of Canada recognizes outstanding achievement, dedication to the community and service to the nation," as the Order's website explains. "More than 7,000 people from all sectors of society have been invested into the Order [since it was created]. Those who bear the Order's iconic snowflake insignia have changed our nation's measure of success and, through the sum of their accomplishments, have helped us build a better Canada."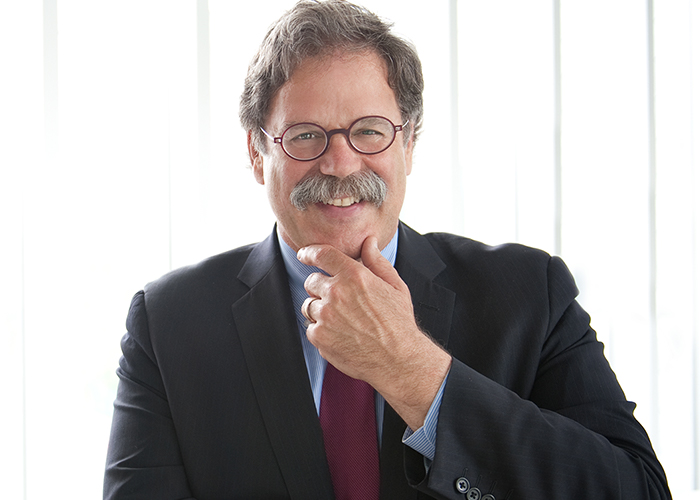 An impressively prolific career
Jacques Nantel, appointed a Professor Emeritus in 2016, taught at HEC Montréal for more than 35 years. A professor, author and internationally renowned researcher, an active contributor to the media and involved in various businesses, he has published over 200 articles, some of them in such prestigious periodicals as the Journal of Retailing, the Journal of Business Ethics and Le Monde diplomatique.
He founded the RBC Financial Group Chair of E-commerce and directed it from 2002 to 2007, and served as the School's Secretary General, Director of the Marketing Department and Director of Academic Programs and held the Omer DeSerres Chair of Retailing at HEC Montréal.
He is a current or past member of numerous boards of directors, including those of Vidéotron, Renaud-Bray, Hôtels Germain, La Vie en Rose, Léger, Aliments Ouimet-Cordon Bleu, Groupe Medicart and the Institut de tourisme et d'hôtellerie du Québec. In 2018, he was appointed to the Quebec Order of Excellence in Education.