Silver in a first virtual international competition
Virtual Case Competition based in Guadalajara
October 14, 2020
A team of HEC Montréal students turned in a brilliant performance at the Virtual Case Competition held by Universidad Panamericana from October 5 to 8.
Our delegation of Bachelor's in Business Administration (BBA) students Célia Barbotte, Justine Durand-Tremblay, Matthew Pellicer and Mathieu Vendette finished in 2nd place overall.
The international case strategy competition brought together students from 17 leading universities in Asia, Europe and the Americas. The event is normally held in Guadalajara, Mexico, but this year was conducted virtually because of the pandemic.
The challenge for the competitors was all the more daunting in that the competition format called for them to work in teams with representatives of other universities. Each person could accumulate points depending on how well his or her team did in the two rounds, along with the possibility of bonus points for individual performances.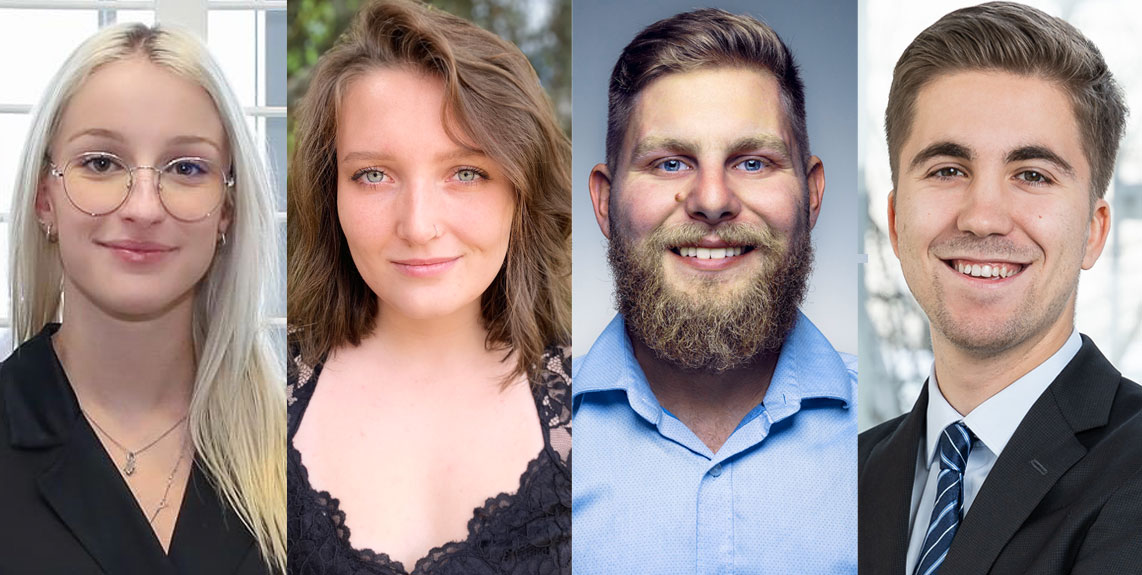 Justine Durand-Tremblay, Célia Barbotte, Matthew Pellicer and Mathieu Vendette.
The points accumulated by the four representatives of each institution were then totalled to determine the overall rankings of the participating universities.
Célia, Justine, Matthew and Mathieu all made it to the finals in the first round, with a case featuring Artex, a Mexican furniture company. Two of our team also made it to the finals of the second round, with a case concerning YouTube Mexico.
The delegation and their coaches, Anne Bourhis and Jean-François St-Pierre, want to thank André Bertrand, Stéphanie Leverdier, Aminata Kenkiki, Audrey Bond, Caroline Archambault and Fabian Moreno for contributing to their success.