Over $80,500 raised for Équiterre, despite the pandemic
Fundraising campaign by BBA students
October 27, 2020
During the week of October 4, Bachelor's in Business Administration (BBA) students raised over $80,500 through a 100% online fundraising campaign to support Équiterre. Their success shows the importance of environmental and climate causes for donors and members of the student community in the midst of a pandemic.
The fundraising campaign, which reached hundreds of donors – students, members of the public, businesses – in Quebec and elsewhere, including in Europe, was organized by the HEC Montréal student association (AEHEC) and its sports and recreation committee. It was held as part of Humanitarian Week, one of the many inter-class activities for first-year BBA students.

1,000 students in 18 teams using inventive approaches
"Despite the pandemic, we continue to offer services remotely and remain close to our members and their concerns, including environmental and climate causes. We are extremely proud to have exceeded our objective of $70,000 in this time of social distancing. Together we can accomplish great things, and we will continue to be creative so as to encourage networking, sponsorship activities and work by our different committees," says AEHEC President Vincent Rousseau.
In addition to online pools, the teams collected donations and waste and offered accounting tutoring and Zumba sessions.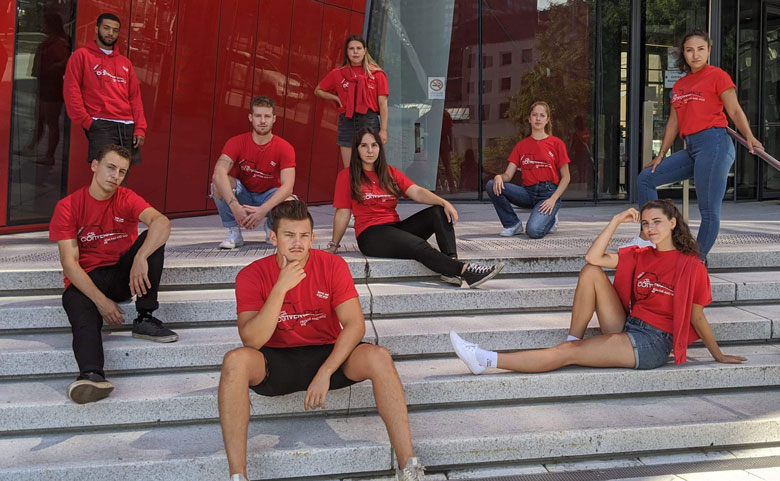 The members of the sports and recreation committee (CSL) were the driving force behind the fundraising campaign.
The cheque for $80,554.12 will be presented shortly to Équiterre
The organization acknowledged on social media that its work on behalf of the environment would never be possible without the support of like-minded people and initiatives like those of the HEC Montréal student association.
Équiterre is a non-profit organization that offers concrete solutions to accelerate the transition towards a society in which individuals, organizations and governments make ecological choices that are both healthy and equitable. With the help of citizens, organizations and governments, it develops projects in agriculture, transportation, fair trade, sustainable energy, responsible consumption and climate change.
Learn more about AEHEC activities