The School makes the catwalk in a case competition on the fashion industry
Second annual Fashion Spectrum
February 7, 2020
The HEC Montréal delegation turned in a very stylish performance in the latest Fashion Spectrum, an interuniversity case competition centred on the fashion industry, held at the School on January 31 and February 1.
Our students made the podium in four of the five cases in the competition.
This was the second edition of the event bringing together students from HEC Montréal and the business schools or faculties of Concordia and McGill universities and UQAM.
The teams of participants had to come up with solutions to different management cases submitted by companies on the Montréal fashion scene.
Our delegation's results
Gorski Challenge – 2nd place
This case was a mandate submitted by the Gorski luxury clothing group.
Team members: Félix Milot, Ramatoulaye Sow, M'Borika Dioume and Sanna Bhallil.
Coach: Leina Diaw
---
International Business – 1st Place
The International Business case was submitted by Lambert Bags.
Team members: Romane Vedel, Pauline Urbanski and Alexia Ferland.
Coach: Leina Diaw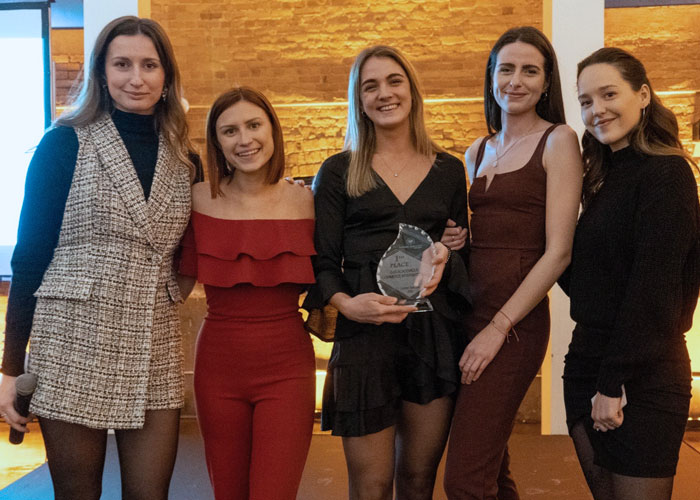 ---
Entrepreneurship–Sustainable Development – 2

nd

place
This case was submitted by Caulis.
Team members: Sanna Bhallil, Félix Milot and Charlotte Hulin.
Coach: Céline Gemmel
Note that Sanna Bhallil took the Jury's Choice prize for her performance in this event.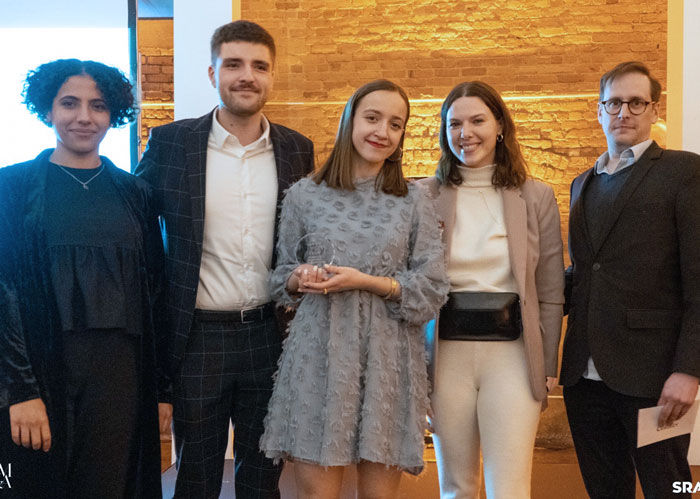 ---
digital marketing – 1st pLace
The Digital Marking case was submitted by Yoga Jeans.
Team members: Cassidy Neves Briard, Charlène Renaud and Faye-Melissa Mostefai
Coach: Barbara Schaper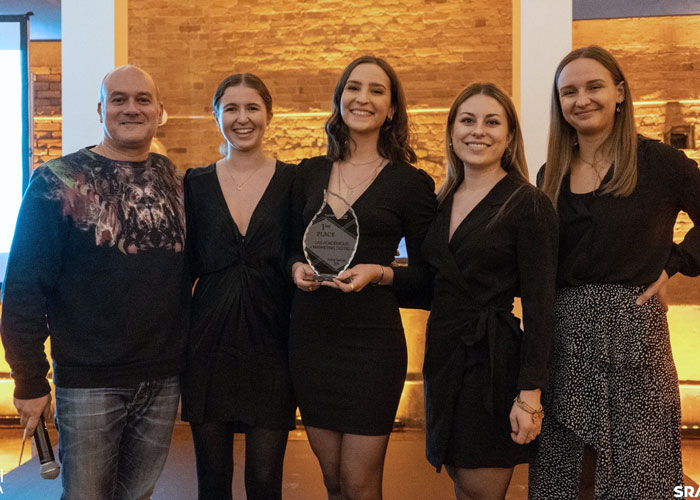 ---
Merchandizing – 1st place
The Merchandizing case was submitted by SOIA & KYO.
Team members: Rose Brunelle, François Kekesi-Lafrance and Ophélie S-Drapeau.
Coach: Sarah Nadeau

---
Star Award
This individual distinction went to HEC Montréal student Cassidy Neves Briard.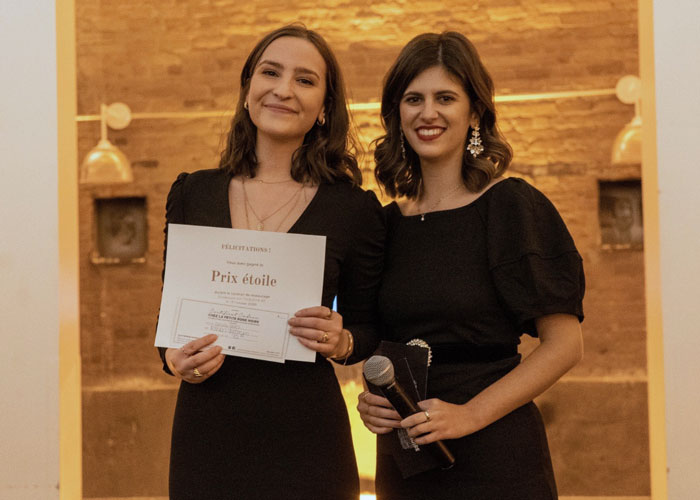 about Fashion Spectrum
Fashion Spectrum was launched in 2018 by a group of HEC Montréal students and alumni, with the goal of promoting management careers in the fashion industry.
The heads of the School's delegation would like to thank all the coaches and professionals who helped train the participants. They are also especially grateful to Valérie Castonguay-Champagne, Rebecca Norton and Ramatoulaye Sow for their involvement in organizing this event.