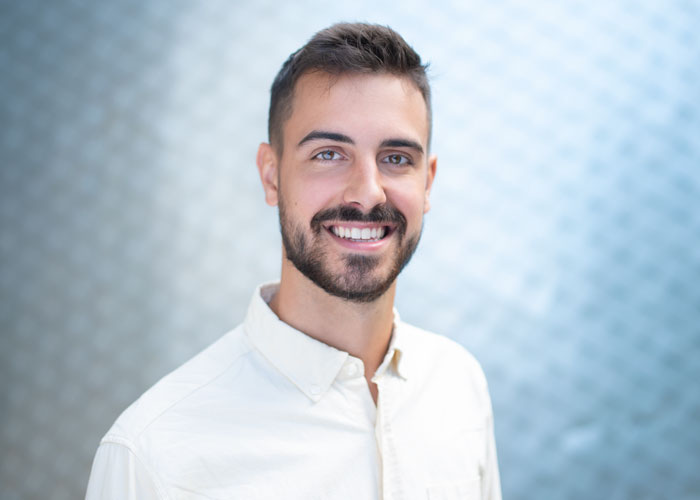 Jérémi DeBlois-Beaucage
The team including Maîtrise en gestion (MSc) – intelligence d'affaires student Jérémi DeBlois-Beaucage won 2nd place in the Global Business Analytics Challenge 2020 on October 22. The competition, organized by the Quantitative Techniques for Economics and Management (QTEM) international network, was held virtually this year.
The HEC Montréal student and his teammate Eva Mucsi, of the University of Amsterdam, successfully took on the challenge combining data science and business strategy and came up with an innovative strategy for Millennium BCP, a Portuguese bank, to promote clients' use of its app.
To develop their solution, Jérémi and Eva first turned to time-series data analysis techniques to understand changes in the use of banking products and recommend the addition of new functionalities to the Bank's mobile app.
They then identified trends in Millennium BCP clients' user data and recommended that the Bank create an official "digital branch," tailored to Bank clients who had the most difficulty adapting to this shift to digital technology.
"This competition was not only a great opportunity to develop my data science skills, with a meaningful real-world mandate, but also introduced me to international collaboration with a teammate from the Netherlands and a corporate partner in Portugal," says Jérémi. "So I could find out about the business world in another country as well as learning to work with a colleague who has a different culture and education from mine."
About the QTEM network
The QTEM, headquartered in Brussels, was founded in 2012 with the mission of developing skills in analytical and quantitative techniques for decision-making in an international context. It brings together several hundred exceptional students, along with representatives of about twenty of the world's top academic institutions and over 15 international corporations.
QTEM partner universities offer an exclusive Master's network program consisting of a series of quantitative techniques courses, a term abroad and a business internship.