Montréal still one of the world's best student cities
May 9, 2018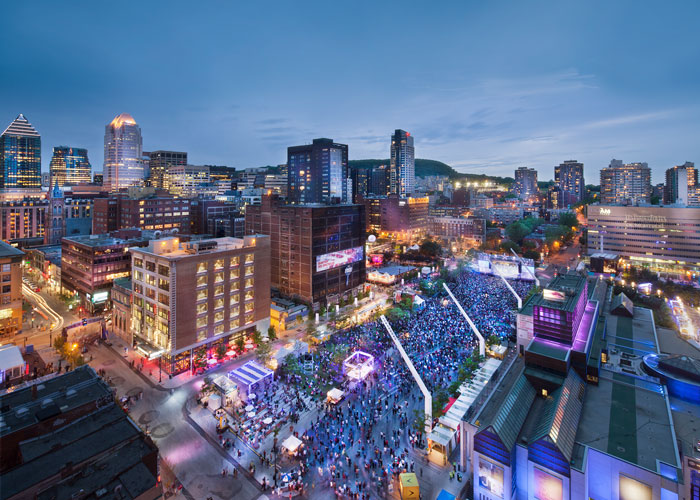 Photo : Stéphan Poulin
The 2018 Quacquarelli Symonds (QS) ranking placed Montréal high on the list again this year, among the top places to study in the world. The 2018 QS Best Student Cities ranking, published on May 9 on the TopUniversities site, calls Montréal the best student city in North America, and the best in the world for the student experience.
What does this mean? Montréal offers the best university experience, in the opinions of the 50,000 students and alumni surveyed. Our city maintained its popularity with students, in particular for its attractiveness – architecture, green spaces, etc. – and its affordability, multiculturalism and vibrant arts scene, not to mention its high-quality universities.
Overall, Montréal came in 4th worldwide this year, behind London (1st), Tokyo (2nd) and Melbourne (3rd).
QS conducts an annual ranking of the world's 100 best student cities, out of the 489 candidates. The ranking is based on 6 criteria measuring different important considerations for future students:
student experience
student mix
ranking of its universities
desirability
employer activity
cost of living and tuition fees
Watch the video by Montréal International on our city's ranking.