Johanne Turbide appointed to the Centraide Board
July 4, 2018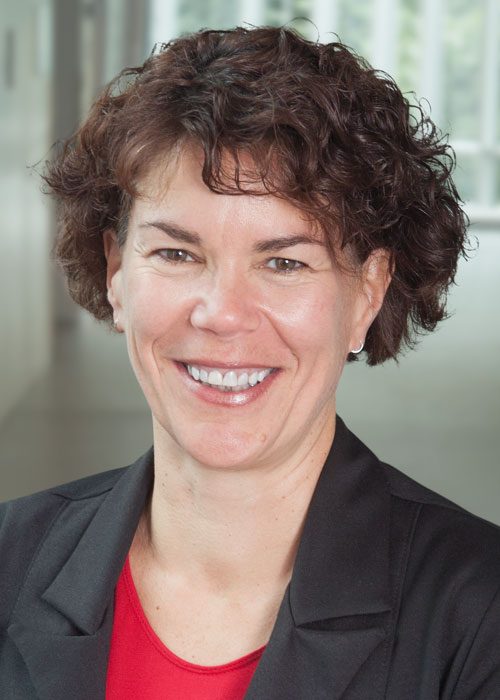 Johanne Turbide, a Full Professor in the Department of Accounting Studies, is now a member of the Board of Centraide of Greater Montreal. Her appointment was approved at the annual general meeting on June 12, for a two-year term that can be renewed twice.
Professor Turbide has frequently been involved in recent years with Centraide, a philanthropic organization battling poverty and social exclusion. She has volunteered as a consultant for some of the agencies it supports.
"Centraide is one of the leading organizations to invest in community agencies," she says. "It serves as a very important lever, and not only in financial terms. Centraide also supports other agencies to ensure that they are properly managed. This ties in well with what I do – teaching or communicating the importance of good management so that a social enterprise or community group can achieve its mission."
Centraide of Greater Montreal and HEC Montréal have had close bonds for a number of years, including the annual fundraising campaign targeting School employees. Other HEC Montréal professors have sat on the organization's board in the past, including Jacques Nantel and Taieb Hafsi, who completed six years of service in that position in June 2018.
About Johanne Turbide
Professor Turbide holds a PhD from the University of Warwick in England and an MSc from HEC Montréal, and is a member of CPA Canada. She is the Director of the Sustainable Campus at HEC Montréal and Co-Director of the IDEOS hub. In addition to her involvement with Centraide, she sits on the boards of the Conseil des arts de Montréal and ACFAS and chairs the board of the Montréal Urban Ecology Centre (CEUM).
Her main research interests focus on different aspects of governance and the strategic and financial management of non-profit organizations. She has directed different research projects financed by various research funds and government departments, involving partnerships with community and cultural organizations. She has contributed to or written a number of guides, papers and management tools relating to these projects.