A "Roaming Classroom" with 100 desks to share the importance of universities' contributions
May 25, 2018
A new phase in the 10 Together campaign to promote the universities in Greater Montreal, an urban art installation entitled "The Roaming Classroom," was unveiled on May 25 at the Mount Royal lookout. The inauguration ceremony was attended by Montréal Mayor Valérie Plante, along with representatives of the 10 universities involved in the campaign.
The installation consists of 100 desks from these 10 universities and is intended to highlight the contribution of "brains" to Montréal's growth and reputation and Montrealers' lives. The desks have all been painted pink, a nod to the colour usually associated with the brain.
This roaming classroom is an original way of recognizing the importance of the universities in Greater Montréal and educating the public on how they contribute to the community. Several of the desks provide unusual and informative facts about each of the institutions.
As its name suggests, The Roaming Classroom will be moving around to different busy sites in the city, between now and June 22. For details on its itinerary, see the 10 Together website.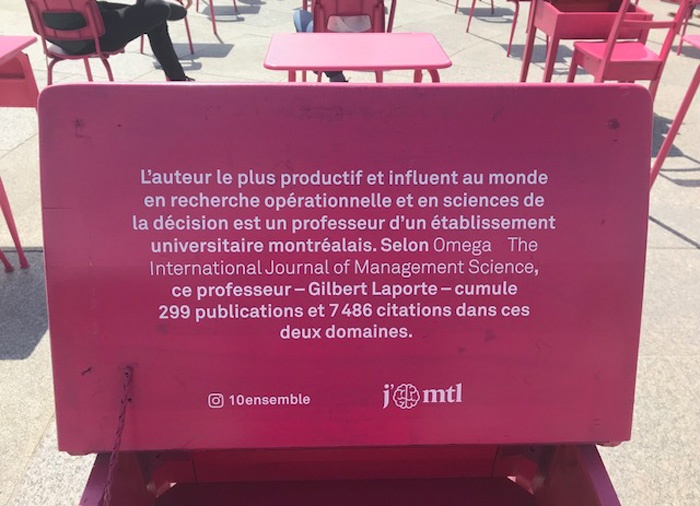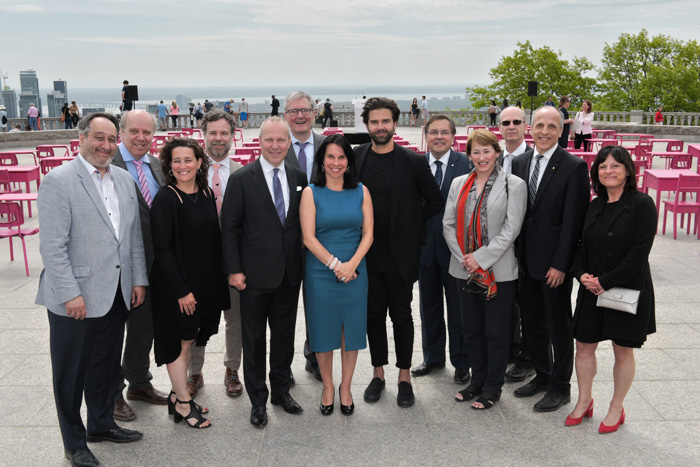 Montreal Mayor, Valérie Plante (centre), accompanied by the spokesperson for the campaign 10 Together, Jean-Phillippe Wauthier (on her right), representatives of the city of Montreal and the Chamber of Commerce of Metropolitan Montreal, as well as representatives of the ten universities.