MUCH Marketing Montréal: 3 BBA students win the finals
February 15, 2017
HEC Montréal BBA students Mathieu Gatien, Elisabeth MacNeil and Anaïs Tessier turned in a brilliant performance at the MUCH Marketing finals, earning them first place in the case competition.
They beat out the other three teams that had made it to the semifinals, one of them also from HEC Montréal: Archibald Arveiller, Catherine Fournier, Catherine Hallé and Chloé St-Jean.
Created in 2007, the Semaine Much Marketing Week, now known as Much Marketing, is an academic event bringing together over 400 business students from all four Montréal universities. Its mission is to contribute to students' academic and personal growth, inspiring them to be ambitious and creative, and to offer companies the opportunity to meet the best business students in Québec.
Congratulations to everyone!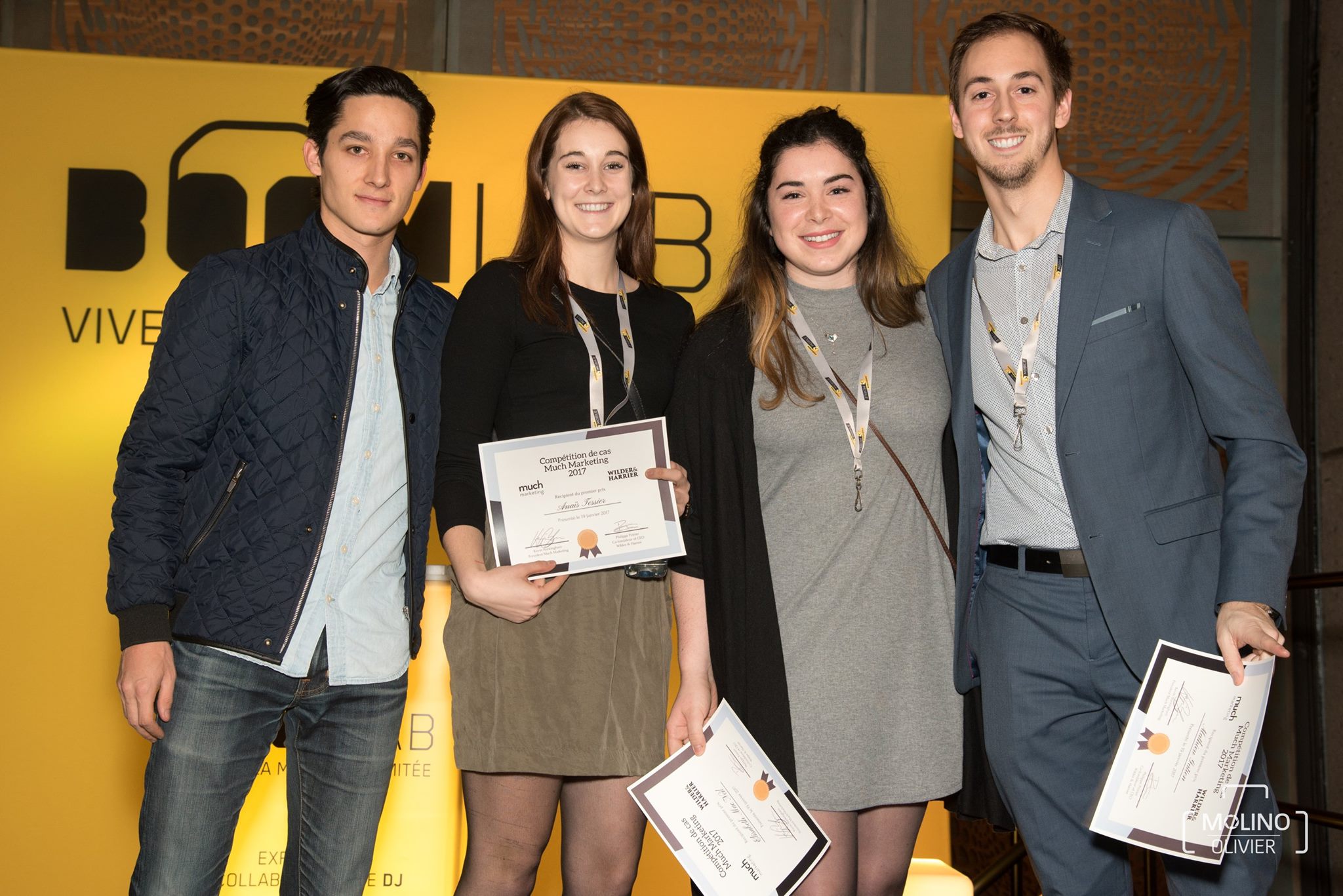 Photos : Oliver Molino
Jury member Mathieu Poirier with the competition winners: Anaïs Tessier, Elisabeth MacNeil and Mathieu Gatien.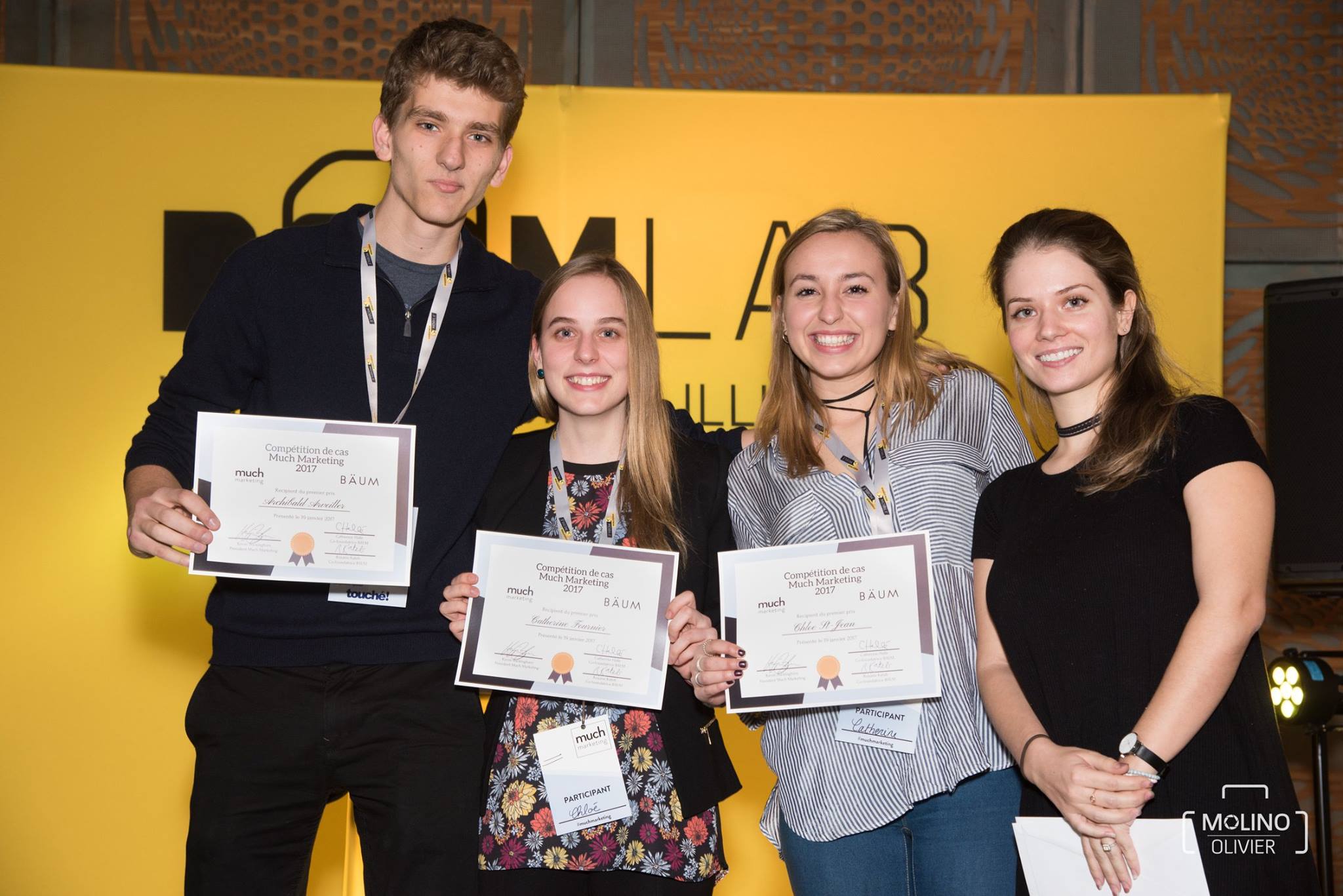 The HEC Montréal delegation that won the BÄUM case in the semi-finals: Archibald Arveiller, Chloé St-Jean, Catherine Fournier and Catherine Hallé.