Jacques Parizeau: HEC Montréal pays tribute to a great man
June 2, 2015
Members of the HEC Montréal community were deeply saddened to learn of the passing of Honorary Professor Jacques Parizeau (HEC 1950) last night, at age 84. A man of heart and mind, a distinguished economist, an adored professor, a seasoned journalist, Quebec Premier, even an architect of modern Quebec… the praise for this great man is flooding in and reflects his invaluable contribution to our institution and Quebec as a whole.
A proud HEC Montréal graduate, he always had his alma mater at heart. After becoming the first Quebecer to earn a PhD from the London School of Economics, at age 24, he returned to HEC Montréal in 1955 and pursued a career in education for over two decades, including two years as Director of the School's Institute of Applied Economics, from 1973 to 1975.
His renown and influence were already well established when Premier Jean Lesage recruited him as an economic advisor. He quickly rose to become one of the influential figures who shaped modern Quebec, helping to spearhead the nationalization of electricity, the creation of the Société générale de financement, the Caisse de dépôt and the Régie des rentes and other landmarks. He joined the Parti québécois in its earliest days, was elected on November 15, 1976 and became finance minister under Premier René Lévesque.
Mr. Parizeau was always ready to support his alma mater, and after leaving politics he returned to teach at HEC Montréal from 1985 to 1989. He again entered the political arena and became Quebec's 26th Premier, in 1994. The rest is history. In recognition of his commitment and all his achievements, the Université de Montréal conferred an honorary PhD on him in October 2014, saluting the special role played by this man of such great convictions in the life of the University and of HEC Montréal.
"I was deeply saddened to learn of Jacques Parizeau's death," said an emotional Michel Patry, Director of HEC Montréal, who had in fact been one of Parizeau's students. "As a professor, Mr. Parizeau contributed to the emergence of a new generation of francophone Quebec financiers and economists. His intellectual rigour, his passion and his great skills as a professor made him an example for all of us. He never failed to captivate his audiences with his keen intelligence and sparkling wit, and his tremendous culture and experience helped him share his knowledge. We learned a great deal from being around him."
All the members of the HEC Montréal community join in offering their most sincere sympathy to Mr. Parizeau's family and his many friends. We have lost one of the great builders of the School and of Quebec itself.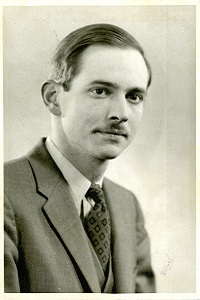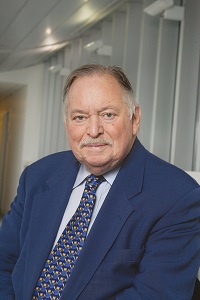 Photos: Mr. Parizeau, proud graduate in 1950, and still devoted to his alma mater, in 2006.